Why conservation volunteering is the trip of a lifetime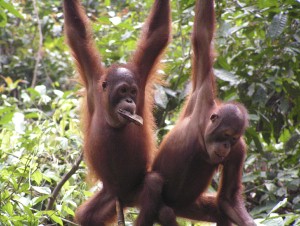 If you are considering taking a gap year break during which time you volunteer abroad, why not choose an excursion where you will be focusing on conservation?
That way, not only will you be able to spend time in some of the most beautiful environments on the planet, you will also be lending a helping hand in looking after and protecting them for future generations.
At Real Gap Experience, you can choose from more than 200 excursions to amazing destinations around the world, including several where you will be able to focus specifically on conservation. So, for your chance to take the trip of a lifetime, check out what we do today.
Why volunteering is so worthwhile
Lending your time to help out when you travel overseas, whether this is through teaching in the local schools, working on farmland or helping to build homes, is one of the most rewarding experiences you will ever have.
Doing this will see you get so much more from your time away from home, allowing you to see a totally different side to the country you are visiting, mix with a varied bunch of people and make lifelong friends.
And if you have a particular interest in the environment and wildlife then why not tailor your gap year towards conservation volunteering?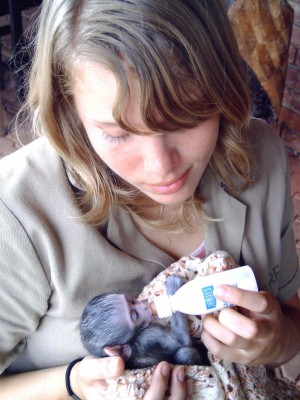 Real Gap Experience offers more than 30 breaks of this kind and on these you will be able to get up close and personal with some of your favourite creatures, put your skills into action and gain new ones that could help in your future career.
With excursions to China, Australia, Zambia, Ecuador, Mozambique, Sri Lanka and Malaysia – to name a few – you will be spoilt for choice when it comes to selecting just one.
Perhaps the animals you can work with during your stay will help to sway you – by travelling to Zimbabwe you could play an integral role in protecting the future of endangered species like elephants and rhinos.
Meanwhile, in Costa Rica you will be able to assist at a sloth rescue centre or during turtle-nesting season and in China you can help with the conservation of the native panda.
There are also several options where you will be working towards protecting the environment, landscape and flora, including trips to New Zealand and Canada.
Volunteer in South Africa for the ultimate conservation experience
With so many worthy destinations to choose from you may have trouble narrowing down your list but perhaps one of the best places on earth for working towards the future of endangered creatures is South Africa.
When you make the decision to volunteer in South Africa, you will not only be playing a part in preserving the habitat and safety of some of the world's most beautiful animals, you will also be assisting the local community.
During your time here and depending on the package you choose, you will be able to take part in lion rescue missions and feed the cubs.
You will also be able to work with elephants and even feel like part of the herd.
In Grahamstown, you can make the most of your time off by enjoying the sun and taking advantage of the amazing surfing opportunities – where you may even spot dolphins in your wake.
And this is just one trip – Real Gap Experience can also organise a South African adventure that sees you working at Kruger National Park, getting to know the people in a Swazi village, spotting whale sharks or caring for cheetahs, giraffes, hyenas, vervet monkeys and horses.
Why not start planning your own volunteering adventure – you'll never forget it!

---