Seychelles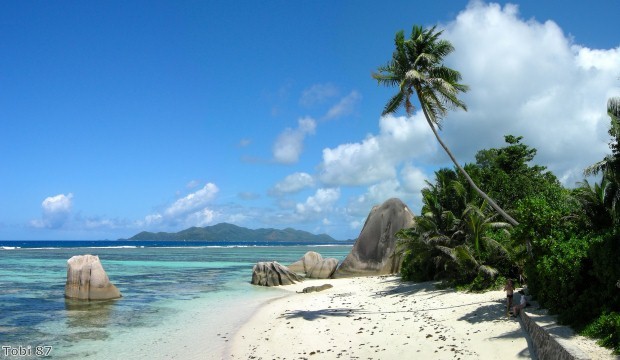 ---
The Seychelles is a dazzling collection of more than 100 tropical islands just off the east coast of Africa.
There are regular boats, planes and even helicopters to take you between the golden-sanded droplets in the Indian Ocean. Plentiful beaches and a laid-back atmosphere make the Seychelles a top destination for the holidaymaker looking to luxuriate in the sun, or those after some serious island-hopping.
In 2011 the Seychelles became even more celebrated as it was revealed that the royal newlyweds – William and Kate – chose the Seychelles as their honeymoon destination, cementing its reputation as the destination for exotic, honeymoon-worthy luxury.
Seychelles Essential Information:
Capital: Victoria
Major islands: Mahe and Praslin
Places of interest: Vallee de Mai, La Digue and Silouhette
Time Zone: GMT +4
Language: English (primary), French and Creole. To learn the basics of French visit www.bbc.co.uk
Currency: Seychelles uses the Seychelles rupee. For up-to-date exchange rates see: www.xe.com/ucc.
International dialling code: +248
British Embassy: visit the website for more information
More articles about Seychelles