Canada: 1 country, 36 national parks
Friday, 15 March 2013 9:52 AM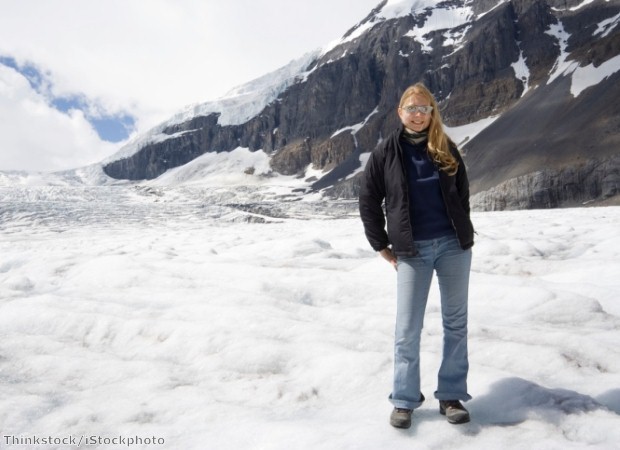 ---
Canada might be one country, but compared in size to the UK it's more like a continent.
So while England and Wales contain a total of 13 national parks, Canada has no fewer than 36 protected areas covering an area of more than 300,000 sq km – the same size as Norway.
As you can imagine, contained within these parks are a huge range of landscapes, flora and fauna, and endless opportunities for those on Canada holidays to enjoy adventure and adrenalin rushes.
Sadly of course, unless you've got a lot of time on your hands, you can't visit them all, so here's a guide to a few of Canada's must-see national parks so that can make the most of your visit.
Jasper
Located in the province of Alberta in south-western Canada, Jasper is the largest national park in the Canadian Rockies, covering almost 11,000 sq km – bigger than the land mass of Jamaica.
Jasper, which is named after Jasper Hawes, who operated a trading post in the region in the early 19th century, is famous for the Columbia Icefield, hot springs and varied wildlife.
Travellers journeying down the spectacular Icefields Parkway (Highway 93), often make a stop off at the Athabasca Glacier for a trip across the ice aboard the huge six-wheeled snow coaches, while visitors to the Miette Hotsprings can enjoy a soak in the steaming thermal pools.
Maligne Lake is one of the most photographed locations in the world, with its piercing blue waters framed by soaring peaks making for the ultimate holiday snap.
Banff
If Jasper is all about sight-seeing, Banff is all about adventure. The alpine landscapes of Canada's oldest national park offer visitors the chance to enjoy a wealth of exhilarating outdoor sports.
Hike the mountain trails for stunning views, cruise pristine lakes by canoe, feel the rush on a white water rafting expedition and descend rocky trails by mountain bike.
Banff is the principal town of the park, where you can eat and drink in the numerous bars and restaurants, catch the gondola to the top of Sulphur Mountain and soak weary muscles in the hot springs.
Yoho
Yoho might not be a marquee name like Jasper or Banff, but this small park packs a significant punch.
Living up to its name – Yoho means 'awe and wonder' in Cree – this gem of a park boasts spectacular vistas and thrilling activities.
Precipitous waterfalls such as Takakkaw – featuring a drop of more than 800ft – can take the breath away, as will a white water rafting ride down the aptly named Kicking Horse River.
Mount Burgess, an eight-and-a-half thousand foot mountain in the Emerald River valley, is so impressive that for 17 years between 1954 and 1971 it featured on the Canadian $10 bill. More than 40 years on, it is still known as 'Ten Dollar Mountain'.
Fauna
During your time in Canada's national parks, expect to lay eyes on imposing grizzly and black bears, mighty elk and soaring eagles.
Other animals you might not have heard of live there too, including the American three-toed woodpecker, the hoary marmot (a type of ground squirrel) and the bighorn sheep.
Whether you're doing an adventure sport, relaxing in a thermal spring or hiking a trail, you'll always have something to look out for in one of Canada's 36 national parks.