Bermuda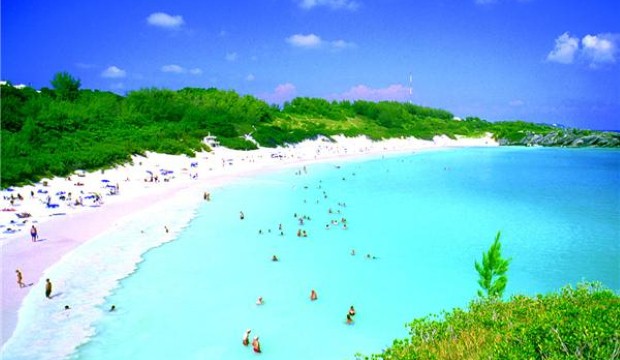 ---
An intriguing British overseas territory, Bermuda is mishmash of English and Caribbean flavours, creating a place that is very unique.
The mix of colonial and African heritage is evident in Bermuda. The Town of St. George has been awarded UNESCO world heritage site status and is a place where Bermuda's colonial history is visible, in its picturesque cottages and quaint lanes. Its wealth of military, civic and religious architecture attracts visitors from all over the world. African influences, while subtler, can be found in Bermudas dance and music, especially reggae, calypso and the rhythm of the Gombeys — dancing and drumming troupes that often parade through the streets.
While it is comprised of around 140 islands, it is largely inhabited in the southern sector of the 'hook'.
Bermuda is a haven for tourists with its pink beaches and leisurely way of life and is regularly voted as one of the best Islands in the Caribbean. Horseshoe Bay, Jobson's Cove, Tobacco Bay Beach and Warwick Long Bay are some of the best beaches in Bermuda – and indeed the world.
Bermuda Essential Information:
Capital: Hamilton
Major cities: Somerset and St George
Places of interest: South Shore Park, Horseshoe Bay and Cristobal Colon
Time Zone: GMT -4
Language: English (primary) and Portuguese. Learn the basics of Portuguese by visiting www.bbc.co.uk
Currency: Bermudan dollars (BMD). For up-to-date exchange rates see: www.xe.com/ucc
International dialling code: +1441