What does a holiday in Vale do Lobo have to offer?
Tuesday, 10 July 2012 4:09 PM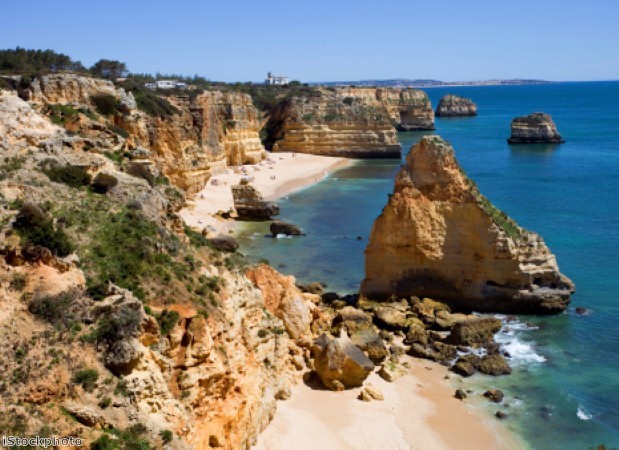 ---
The Algarve has long been a popular destination for holidaymakers of all interests, from sun worshippers to sports enthusiasts, so finding somewhere in the Portuguese region to enjoy a break shouldn't be too hard. Choose to visit Vale do Lobo, however, and you can have a particularly wonderful break.
Although this wonderful resort offers something for everyone, the one aspect that perhaps draws in most people is the wonderful beaches. In fact, it is situated within the Algarve's so-called Golden Triangle so it should be no surprise it's a great place to do little more than sit on a pleasant sandy stretch and take in sea views.
Within minutes of leaving your holiday villa in Vale do Lobo, you can arrive at the shore and find a stunning beach that is backed by red cliffs. Lay down your towel and you can simply spend a couple of hours basking in the pleasant sunshine. Vale do Lobo is certainly a good destination to work on your tan, but there are many other things to capture your interest.
Indeed, another aspect to the Algarve that brings in many tourists – besides its wonderful beaches – is the chance to play golf in amazing surroundings. Choose to visit the Vale do Lobo Golf Club, which is situated in the Parque do Golfe resort, and you'll discover two spectacular 18-hole courses to play on.
Tee off at the Ocean Golf Course – which originally comprised of two separate nine-hole areas until they were merged in 1995 – and you'll be surrounded by stunning natural scenery. The first nine holes see you play in the midst of verdant pine trees, while the last nine provide amazing ocean views with the vistas offered on the 11th said to be particularly astounding.
Coming to the Vale do Lobo Golf Club also gives you the chance to play on the Royal Golf Course. Built in 1997 and designed by Rocky Roquemore, this 72 par course features pine trees, tranquil lakes and wildflowers, so there is plenty of opportunity to connect with nature as you attempt to make it to the putting green.
Whichever course you choose to play on, you can be confident of experiencing top-class sporting conditions. The complex has hosted a number of prestigious events over the years, including the Portugal Charity Cup and various celebrity tournaments, so you should always find the greens to be in nothing less than pristine condition.
Not only is Vale do Lobo a great place for golf lovers, but it is also a wonderful destination for families, with kids in particular sure to enjoy a trip to the nearby Aquashow water park. This resort contains an array of exciting rides, so there's plenty of scope for little ones to splash about and have fun. There is a lazy river, while the park also contains the largest wave pool anywhere in Portugal, so it's somewhere water babies won't want to miss.
Other attractions include a water rollercoaster – the biggest ride of its kind in Europe where you'll dip in and out of the water while travelling at speeds of up to 70 km per hour – and tube slides. If you want to spend a little time out of the water, check out the bird and reptile shows where you can gain an insight into these exotic species.
After a fun day either at the water park or the golf course, head to the Praca entertainment complex to relax in the evening. Situated right next to the shore, here you'll discover a number of bars and restaurants, as well as pools and massage facilities.