Explore the Florida Keys for its beautiful beaches
Friday, 7 December 2012 3:31 PM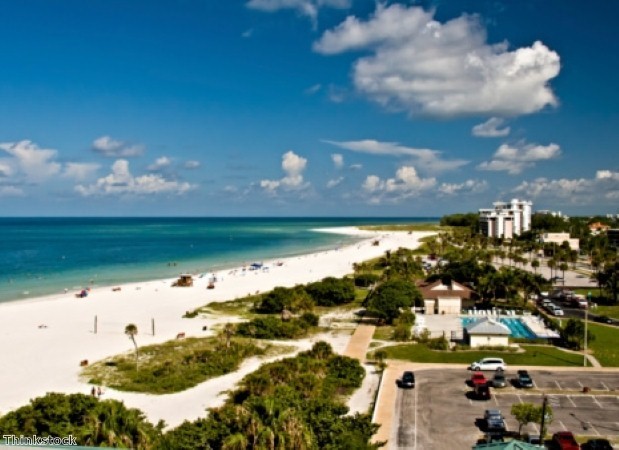 ---
If you're planning a trip to Florida to enjoy a holiday by the sea, head to the Keys, as these islands offer everything you could want from a summer break. Read on to find out all about the water sports, activities and attractions you can see on a trip to the isles of the Sunshine State.
About the Florida Keys
These are little islands located off the coast of Florida in the Gulf of Mexico. As a result of its location in the Atlantic Ocean and in this huge inlet, holidaymakers can expect to find golden sand beaches and turquoise waters.
You'll notice that the sky is always bright blue and the sun constantly feels as though it is high in the sky. The average weather in the summer, between June and August, sees highs of 32 degrees C and the water temperature is also relatively warm with it being typically 30 degrees C during this period.
If you want to come during cooler months, you don't have to worry about bad weather, as it has a high of 24 degrees C here in its coolest month, January. So, if you're heading to Florida to bathe in the sunshine, improve your tan or just get a vitamin D boost, you can do this at any time of the year. It may be best for you to come during the cooler months, as the summer is also the time of the hurricane season, when winds from the Caribbean sweep across the gulf and sometimes hit these idyllic islands.
Where to go
The Florida Keys offer superb beaches and amazing warm waters to take a splash in. There are several isles you can visit, but they are all home to beautiful stretches of shore, fantastic attractions and a variety of restaurants and bars.
Key West is the most famous of the locations here and visitors can expect to find lots of things to see and do on this island. As well as exploring gorgeous golden shorelines, there are opportunities for you to practise your golf swing, enjoy luxury dining experiences and become a culture vulture by visiting lots of museums and galleries.
The isle also has a vibrant cafe culture, with parades of coffee shops and restaurants common features. Like all the isles, Key West has a very laidback character and you'll enjoy sipping on a cocktail as you watch the sun set over the sea in the evenings.
Key Largo is another popular destination, as this island is just off the coast of the mainland, making it the easiest to access. This is also a great place to head to if you love nature, as you'll find a national park, a marine sanctuary and two state parks here. For an exciting day trip, you can see the shipwreck of US Navy vessel Spiegel Grove, which has created an artificial reef where you can see a huge variety of marine life if you go diving here.
Islamorada is known as the sport fishing capital of the world, so is ideal to head to if you're a keen fishing enthusiast. Another island you might wish to visit is Marathon – a 10-mile long isle that has a quaint atmosphere. Come here to embrace traditional life on the Florida Keys, as you'll see authentic fishing villages and a wealth of wildlife, including snowbirds.
You could also visit Big Pine Key and the Lower Keys, where you'll find a range of attractions including a deer refuge, wildlife at the Bahia Honda State Park and lots of beautiful beaches.
With so much to see and do here, you might be tempted to book a Princess cruise to Florida in 2013 and extend your trip with a visit to all the different islands nearby.