Siracusa: Sicily's who's who of ancient and medieval civilisations
Friday, 4 May 2012 2:43 PM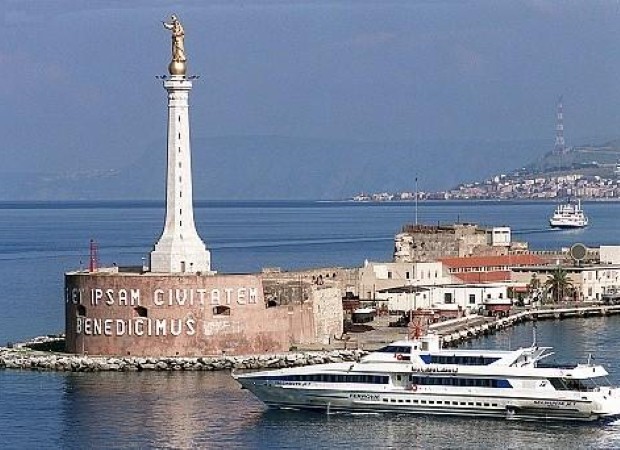 ---
A tour of Sicily is a fantastic way to discover more about some of the great early civilisations that helped to shape history. The island is packed with remnants from these societies, which provide the ideal setting for teaching classics students.
One thing that has to be on the itinerary for your trip is a day spent exploring the beautiful city of Siracusa. It has a fascinating past that reads like a who's who of influential civilisations from the ancient and medieval periods.
The first settlement on the site was founded by the Corinthians in 734 BC and it grew into one of the most powerful Greek cities in the Mediterranean after victory over the Carthaginians at the Battle of Himera in 480 BC. Greek rule ended when Siracusa fell to the Romans in 212 BC and it became the capital of the Province of Sicily.
A turbulent period followed as the Roman Empire declined and the city was controlled by the Vandals, before the Byzantines seized power in 535. It was taken by the Aghlabids in 878 and two centuries of Muslim rule followed, before the Normans and Swabians had spells in charge, as Siracusa's influence waned and Palermo became the island's pre-eminent city.
There is lots of evidence of this varied past to see, which makes the city a fascinating place to visit during classics tours. The main archaeological site is full of remains from the Greek and Roman periods, which will teach your students about the grand scale these civilisations operated on.
One of the highlights is the vast Greek theatre, where thousands of people once gathered to see the works of Aeschylus, Euripides and Sophocles performed. For a structure built in the 5th century BC, it is astonishingly well preserved and the theatre is still used for an annual stage festival.
Nearby are the remains of a Roman amphitheatre, together with the Altar of Hieron, which was used for animal sacrifices during public celebrations. You will also find the old stone quarries where thousands of Athenian soldiers were enslaved following a failed mission to invade Sicily during the Peloponnesian War, along with the Temple of Athena.
Siracusa's Greek and Roman attractions are one half of a UNESCO World Heritage Site. The other part of it is the Necropolis of Pantalica, which is home to around 5,000 tombs dating from the 13th to 7th centuries BC cut into a rock face.