Take in American history by visiting Washington's museums
Monday, 24 September 2012 4:45 PM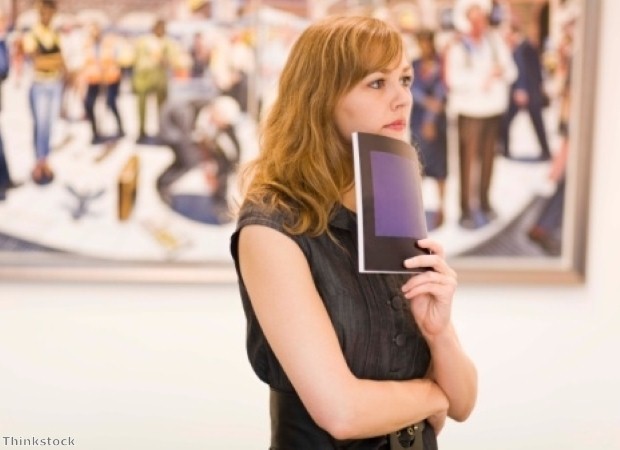 ---
Given the fact Washington DC is the capital of the United States, it should be fairly obvious why it is the perfect destination for culture vultures to visit. With fantastic museums and galleries to be found all over the city, it really is a great place to learn more about this amazing country's rich and dynamic past.
Whether you're interested in learning about a particular aspect of American history in great detail or hoping to gain a more general overview once your flight to Washington DC has touched down, you won't struggle to find enthralling attractions.
Smithsonian Institution
One place you should certainly check out during your time in the capital, is the Smithsonian Institution. This astounding cultural complex consists of more than a dozen museums and research centres, so it'll be hard for history lovers to miss.
Perhaps one of the most interesting parts of the Smithsonian, however, is the National Museum of American History. Dedicated to providing visitors a greater understanding of the United States and its past and current residents, this enthralling attraction – which is situated in the Kenneth E Behring Center – has a collection of some three million artefacts. These are presented in an ever-changing series of temporary exhibitions, which means there should always be something new to see with every visit.
Among some of the most iconic items in the museum's collection are first world war guns, a brass candle stand owned by former president George Washington and the ruby slippers worn by Judy Garland in the Wizard of Oz film. Other objects you could see include a pair of Muhammad Ali's boxing gloves and debris recovered from the World Trade Center towers.
If you're hoping to gain a detailed insight into African-American history, you should visit the Anacostia Community Museum. This part of the Smithsonian examines the experience of this community through a range of temporary exhibits, which in the past have looked at topics such as slavery and family life.
Open every day of the year, with the exception of Christmas Day, the museum runs a number of guided tours that will offer you a greater insight into the past of African-Americans. A whole host of special events take place throughout the year, including lectures, concerts and spoken word performances, so there'll always be something exciting to be a part of.
Other institutions within the Smithsonian include the National Air and Space Museum – which contains the largest collection of historic air and spacecraft in the world – and the National Postal Museum. This features a great array of rare stamps, but no matter which of the complex's sites you choose to visit while in DC you will have a wonderful time.
The Kreeger Museum
It would be a mistake, however, to think that Washington's museums start and end with the Smithsonian. Indeed, there are plenty of wonderful attractions to see outside the institute, among them the Kreeger Museum.
Set within 5.5 acres of cultured gardens, this stunning institution focuses on 19th and 20th-century art and displays an array of works from local painters and sculptors, such as Dalya Luttwak and Wendy Ross. There's also the opportunity to take in pieces from European masters like Picasso and Monet.
International Spy Museum
A trip to the International Spy Museum also makes for an amazing day out and it is the only public museum in the entire country that focuses entirely on espionage.
Here, you will learn more about the various techniques and technology used by the CIA and other intelligence organisations over the years, including invisible ink and buttonhole cameras, as well as the role spies played during the American Civil War. You can even take part in interactive experiences that give you a firsthand impression of what it is like to be a spy!