On the trail of the snow leopard in Dolpo
Thursday, 29 March 2012 7:44 AM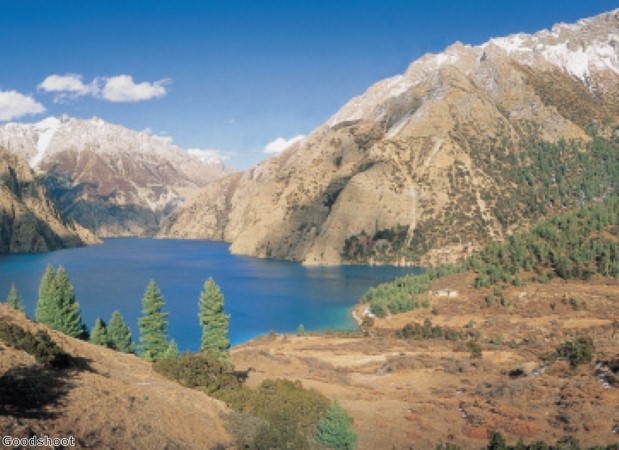 ---
In 1978, Peter Matthiessen wrote The Snow Leopard, a book based on his two-month experience of Himalaya trekking through Dolpo seeing some of the most awe-inspiring sights in the world. In the decades since, very little of this remote wilderness has changed.
For anyone who loves walks that make them feel as though they are discovering an entirely new world, far removed from everything they're used to, following in the footsteps of the author and his friend, the naturalist George Schaller, could be an absolute dream come true. So remote is this part of the planet, Matthiessen had to get special permission to walk here. It's no wonder he won the National Book Award for the resulting account of his experiences.
So, just what is waiting for you when you land in this beautiful part of the Tibetan plateau? You will arrive in Kathmandu and it's really worth taking the time to explore this bustling city that is one part modern metropolis and another ancient mysticism and culture. The most common way into Dolpo from here is to travel to the village of Juphal, which has its own airport. It is at this point that your trek will begin in earnest.
As you look around you, it's easy to feel as though you are in the Swiss Alps, as the landscape is strikingly similar. However, armed with a copy of The Snow Leopard for reference, you'll know that the wildlife you can see here is very different to that in Europe, so keep an eye out for creatures like monkeys and – once you reach Nawarpani – the elusive snow leopard. You will also pass beautiful Buddhist structures known as chortens standing isolated in the wilderness.
Although greenery becomes more sparse the higher the altitude, there are still signs of life here, most notably the settlements you will pass on the trail like Dho Tarap and Tokyu, which is believed to be the highest village on the planet to be permanently inhabited.
Learning more about how these people live in such a harsh environment is one of the absolute highlights of a trip like this, although you may appreciate the experience of being surrounded by nothing but wide open space for miles around you. It certainly makes a difference from a cramped commute to work on the train or bus!
In addition to scenery and culture, spirituality is one of the biggest draws for people visiting the Himalayas. As well as passing the Buddhist chortens, you'll also get to visit monasteries perched high up in the mountains during your trek. In addition to Buddhism, Bon is also widely practiced here. This ancient religion is something you may have heard little of before you arrived in Dolpo but you can learn more about during your stay.
Some of your campsite locations during this experience are also known for their spirituality. For instance, the Phoksundo Lake that you stop at around two weeks into your trip is both visually beautiful and sacred. On the flipside, the Demon Trail, which you will tackle a portion of, may feel far from divine – although it affords great views of the lake below.
Finally you will arrive back in Juphal, where you can enjoy a well-earned day of leisure, which you may wish to use just so you can relax after all that trekking!