Why choose Las Vegas for an adventure tour?
Thursday, 24 May 2012 6:13 PM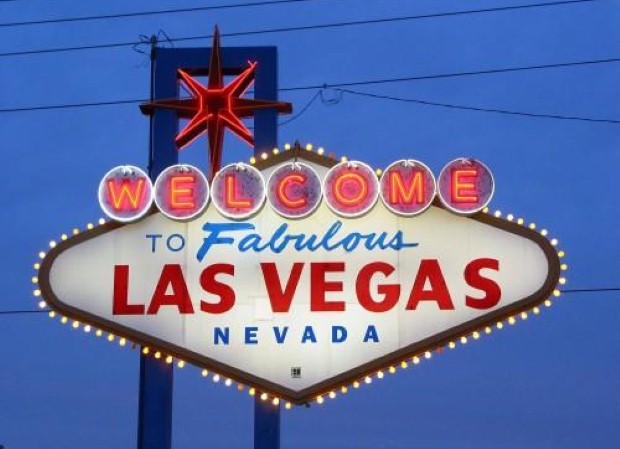 ---
The idea of booking an adventure tour to Las Vegas may seem bizarre, as the city is best known for its bright lights, lavish casinos and showgirls. You can certainly enjoy all of those things during your time in Sin City, but there are also a host of outdoor pursuits to try your hand at.
Balloon flights, horseback riding tours and even bulldozer driving experiences are all available on the outskirts of the Nevada gambling centre. However, intrepid tourists will be more interested in what lies a little further afield.
With its host of luxury attractions, it is easy to forget that Las Vegas is located in the Mojave Desert and surrounded by unforgiving terrain. There are a host of national parks and locations suitable for hiking expeditions within easy travelling distance of the city, which make it a perfect base for an activity holiday.
One destination you must visit during your break in Vegas is Bryce Canyon National Park, as it has some unique geology. The horseshoe-shaped amphitheatre in the centre of the area is filled with unusual pink, brown, orange and white sandstone and limestone spires known as hoodoos.
The combination of the bizarre rock formations and striking colours makes for an unforgettable sight. There are two paths that wind their way through the hoodoos if you wish to get a closer look, but you may prefer to tackle some of the hiking routes up on to the Paunsaugunt Plateau from where you will enjoy great vistas, particularly at sunset.
You can also have a go at hiking and horse or mule riding through the park's forests. If you visit at the right time of the month, the rangers organise full moon walks to gain a very different view of the landscape.
Another stunning natural attraction that can be reached from Las Vegas is Monument Valley on the Navajo Nation reserve. It is dotted with towering red sandstone buttes, which give the rugged terrain a unique look.
You can drive into the heart of the valley and get out of your vehicle to inspect the monoliths, which have been given names such as The Totem Pole and Three Sisters. There are also backroads tours available and the guide will tell you all about the local geology and Native American traditions.
Whatever you intend to do in Monument Valley, make sure your visit includes the sunrise or sunset. The views of the rock formations are truly spectacular in that light.
No visit to Vegas is complete without seeing the Grand Canyon. Even hardened gamblers who head to the city with the intention of winning their fortune at the poker and roulette tables often take the time to see this vast natural attraction.
The Colorado River has carved a gorge through the Arizona wilderness over millions of years and it is now 277 miles long and, in places, a mile deep and 18 miles wide. The rough terrain in the canyon itself and the surrounding area is perfect for outdoor pursuits.
Hiking from rim to rim is an ambitious goal and should only be attempted by experienced hikers, and even they should consult national park rangers about the weather conditions before setting off. A gentler alternative is to walk along the South Rim Trail, where you will be treated to magnificent views
For a different perspective on the Grand Canyon and to appreciate its full scale, you should take to the air. Helicopter and light aircraft flights over it are available, with some of the pilots taking their passengers down into the gorge at its widest points.
There is one other national park you can visit during your getaway in Las Vegas, Zion in Utah. It also features a canyon, with the Virgin River flowing in the shadow of towering sandstone cliffs.
The paths on the riverbank and up to the Emerald Pools waterfall are great spots for a relaxing walk, but there are also plenty of routes to tempt more adventurous hikers. Chief among them is the trek to Angels Landing, which park authorities warn is not suitable for people who don't like heights.
You will have to climb 1,488 ft in just 2.5 miles and traverse the narrow Hogsback ridge, which has steep drops on both sides, to reach Angels Point. It is worth it though, as the view from the top is stunning.