A grand, green time in Ghana
Monday, 24 April 2006 12:00 AM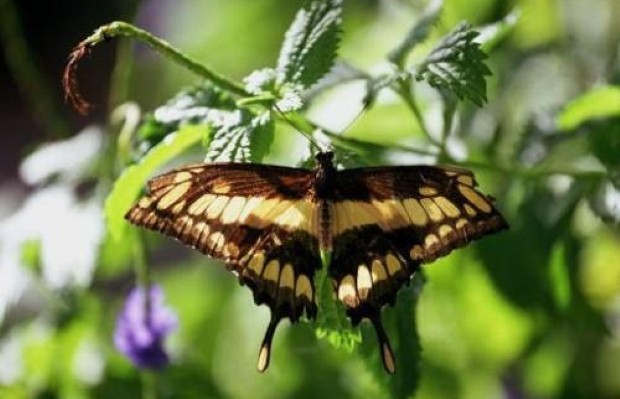 The number of visitors taking holidays in Ghana has nearly doubled over the last ten years, thanks in no small part to the country's rich and diverse range of natural wonders.
A holiday in Ghana is a guaranteed hit for the nature lover and wildlife fan, but the vast amount on offer can be daunting for even the experienced traveller.
Among the highlights in Ghana are its national parks and sanctuaries, which gather together exotic flora and fauna for the delectation of the avid eco-tourist.
About one hour from Ghana's capital Accra, the Aburi botanical gardens are a tranquil retreat from the city, with well-thought out paths guiding you around the woods, heavily populated by exotic birds and butterflies.
Butterflies are also the order of the day at the Atewa-Atwirebu butterfly sanctuary, which lies about ten kilometres north of Kibi. There are more than 150 different types of plantlife here and, most enticingly, it is home to one of the largest butterflies in Africa, the Papilio Antimachus.
A must-see for fans of another of Africa's flighted animals, the bat, is Agumatasa wildlife sanctuary. In the evenings the sanctuary's large bat population can be seen flying from their cliff-top home, making for a startling twilight sight.
Ghana is also bristling with waterfalls, which are ideal destinations for peaceful, scenic days out and picnics.
The Begoro falls in the east of Ghana is located in the very heart of deep woodland, which makes relaxing all the more rewarding once you have trekked there.
Wli falls, near Hohoe, flow impressively throughout the year, and benefit from their proximity to Wli nature reserve, which is home to hundreds of bats, monkeys and antelope.