Travel blog: chocolate in the capital
Wednesday, 12 October 2011 9:28 AM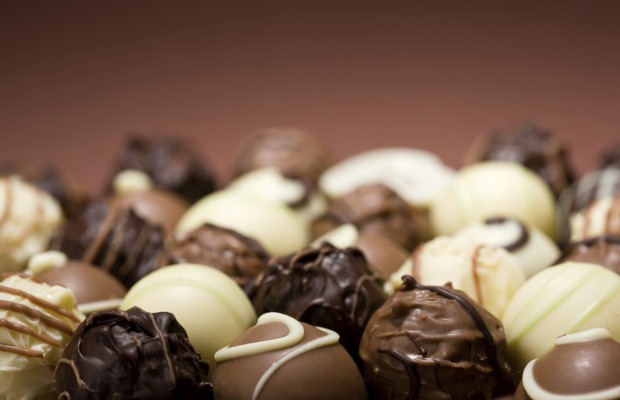 It's Chocolate Week in the capital and to celebrate the wonderfulness of chocolate, Cat Hughes has scoured the capital for all things chocolatey.
Cocoa therapy
K West Spa, in west London, is one of the capital's trendiest spas and is popular with celebrities. The spa is now offering an indulgent chocolate experience. This is definitely for the chocoholics. The treatment, deeply hydrating and regenerating, begins with a Chocolate Full Body Exfoliation followed by envelopment in a self-heating Chocolate Body Wrap (£85).
Rococo Chocolate
The Rococo art scene was all about being whimsical and indulgent and this exactly what Rococo Chocolate is all about. Rococo Chocolate was founded by Chantal Coady in 1981 on King's Road. It has now grown to have three shops; the original in Kings Road, Marylebone High Street and the flagship store in Belgravia, which is also where their Chocolate School is located. Here you can try your hand at making chocolate figurines and learn the basics of working with chocolate, or you can indulge in a chocolate dipping party. Yummy.
Chocolate Ecstasy Tours
If you want to taste the best chocolate London has to offer then indulge yourself with a tour of London's best chocolate shops. There are four tours to choose from. Firstly, The Chelsea Tour, which is all about Avant Garde chocolate (if you like chilli chocolate then this is the one for you), The Mayfair Tour explores the English chocolate heritage; here you can sample the favourite chocolates of the Queen and Roald Dahl! The Evening Tour is a luxurious VIP affair, starting with a private tasting at one of the finest chocolate boutiques in London. Finally there is the Full Day Tour in which you will visiting and meeting with three chocolatiers and tasting incredible chocolates.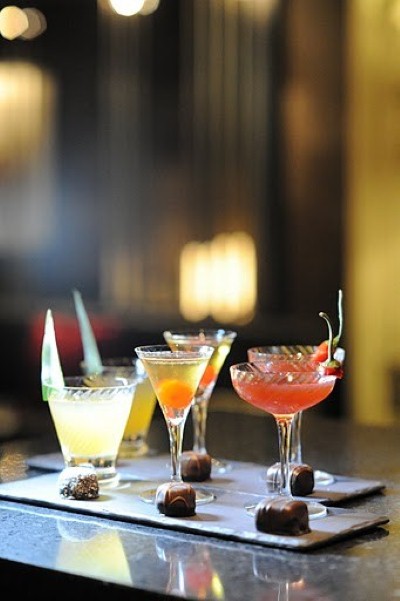 Choc-tails
The Le Meridian's Longitude 0°8' bar offers a chocolate cocktail tasting session. For £20 you get to try three tasting-size cocktails and three chocolate pralines per person. The bar's resident mixologists present a selection of chocolate pralines, each placed next to a paired cocktail. They will guide you through the experience. All you have to do is close your eyes and enjoy the ride.
Divine Chocolate Board
The Gore Hotel in Kensington have given the cheese board a whole new makeover – so much of a makeover that they've got rid of the cheese altogether and have used chocolate instead. The UK's first ever chocolate board consists of three different flavours of Divine chocolate to taste, to which is added a scoop of Divine ice-cream, Divine chocolate truffles and fresh berries. Mmmmm,..chocolatey heaven.
By Cat Hughes
Follow us @travelbite