Muktinath is a memorable stop on an Annapurna Trek
Friday, 4 May 2012 11:44 AM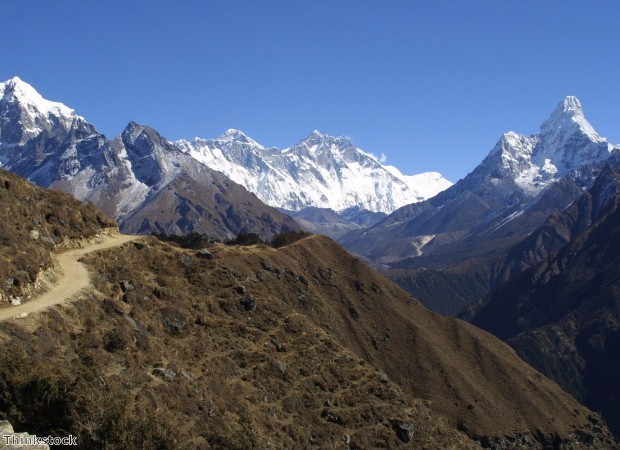 ---
Holidaymakers head up and down Nepal's mountains every year to take in the views of the Himalayas and accomplish something during their trip. If you're keen on going trekking in Nepal and are looking for somewhere memorable to stop, head to the pilgrimage town of Muktinath.
This settlement is often visited by people taking part in the Annapurna Circuit hike, as it is a popular site to explore as they trek through the Himalayas.
Every year, tourists from all over the world descend on Nepal, simply to trek over the famous peaks and take in breathtaking views of the mountain range, including the world's tallest summit, Mount Everest.
As not everyone is fit enough or has been trained to tackle some of the more demanding hikes in this area – including climbing Mount Everest itself – a lot of people take part in smaller hikes that lead them through the hillside towns, such as Muktinath.
There are many draws to visiting Muktinah, one of which is the opportunity to get close and learn more about the small communities that live high up in Nepal's peaks. Trekking through the mountains, you'll come across a range of varying groups of people, each of which has built their own communities on distinct traditions and beliefs.
The Gurugns, Thakalis, the Lopa and Magars are some of the societies in this region of the country. By visiting Muktinath, you're likely to come across the Lopa people, who have been influenced by – and descended from – Tibet.
As a result of the area's close proximity with Tibet, due to it being located near the Tibetan plateau, many people in the region are Buddhist, and coming to Muktinath will give you the chance to see what life is like for those practising this religion.
Indeed, not only is Muktinath a religious location due to those who live in the town and nearby, but it is also a pilgrimage site for both Buddhists and Hindus. Many people come from all over Nepal to take part in these journeys, and visiting here will give you the chance to witness them firsthand.
Buddhists believe that guru Padmasambhava visited Muktinath to mediate, and this is why they return to the area, so they can be in the same location as this Precious Guru, or Guru Rinpoche, was.
Hindus come to the area as they believe they will be able to receive salvation here by washing in the nearby waters. They think that by bathing themselves in Muktinath, they will be able to have deliverance once they have passed away.
Another reason why Hindus take pilgrimages to the town is because the eternal flame that can be found here is thought to have been lit by the Hindu god Brahma. Visitors will be able to see the fire, which still burns brightly every day.
Holidaymakers who come to Muktinath will be able to get close to these locals and learn more about Nepalese culture and its people. Another way to get to the heart of communities is to take part in their traditional festivities.
Head to the town in early September and you'll be able to do just this, as the annual horse race event named Yartung takes place during this period. The occasion, which has been influenced by traditions in Tibet, lasts a week and will allow you to see locals enjoy themselves and have a fun time together.
Of course, the beautiful sights of the Himalayas that you can see from Muktinath are reasons enough to visit – with snow-capped peaks and deep valleys being among the typical views you can expect to take in here.