Japan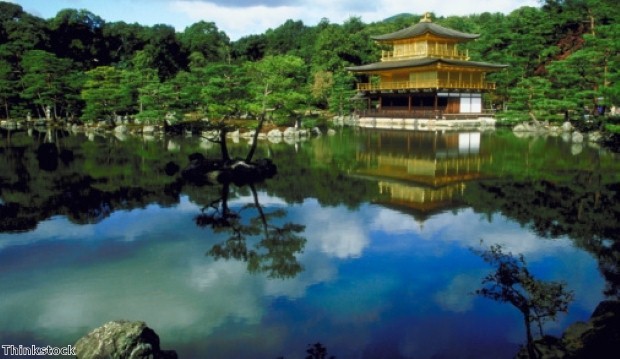 ---
Japan is one of the most unique countries in the world, fusing the ultra-modern with the ultra traditional.
Earlier this year – on March 11th 2011 – Japan suffered a major earthquake, measuring 9.0 on the Richter scale, and subsequent tsunami, which has impacted heavily on tourism. Whole towns were wiped out in north-eastern Japan and the recovery is ongoing.
Tourism will bounce back, however, and will once again beguile and captive holidaymakers as it once did.
One of the most iconic sights in Japan is Mt Fuji. A snow-capped dormant volcano, Mt Fuji is the highest mountain in Japan, standing at 3,776 metres above sea level. Its elegant conical shape has long been depicted in art – notably by Katsushika Hokusai – and climbing to the summit is considered a rite of passage for the Japanese. Despite its steep slopes, climbing Mt Fuji is suitable for beginners and routes are open for hikers from July to late August.
Japan certainly isn't short of UNESCO world heritage sites, which support Japan's diverse natural habitat. From shrines and temples to isolated islands to historic monuments, there is so much to see and enjoy. For more information on Japan's world heritage sites click here.
In complete contrast, Tokyo – Japan's capital – is an uber-modern, buzzing metropolis of brightly illuminated shops, restaurants and bustling markets. It is no wonder it has such an electric atmosphere, as it is one of the most populous cities in the world.
To go to Japan and not immerse yourself in the fascinating culture, is like going to a birthday party and not having a slice of cake – it is what makes Japan what it is. Tasting the local cuisine is an absolute must. Sushi, of course, is well-known around the world as are the traditional noodle dishes, such as Yaki Soba, but be adventurous and try some of the less known cuisine.
Discover some of Japan's culture and traditions, such as going to see a Bunraku puppet play – which is performed along with jouri (ballad chanting) to the accompaniment of shamisen (a 3-stringed musical instrument). Traditional annual events are quite an experience and they happen frequently across the country. It is during these festivals, with everyone dressed up in traditional dress, where you will truly appreciate the wonders of Japan's cultural heritage.
For more information visit Japan's tourism website.
Japan Essential Information:
Capital: Tokyo
Major cities: Osaka, Kyoto, Fukuoka
Major resorts: Nikko, Hakone, Hida-no Takayama
Time Zone: GMT +9
Language: Japanese. To learn the basics of Japanese visit www.bbc.co.uk
Currency: Japan uses yen (JPY). For up-to-date exchange rates see: www.xe.com/ucc
International dialling code: +81
British Embassy: visit the website for more information