Hotel bed taken up mountain to prove 'ultimate sleep'
Thursday, 30 January 2014 2:18 PM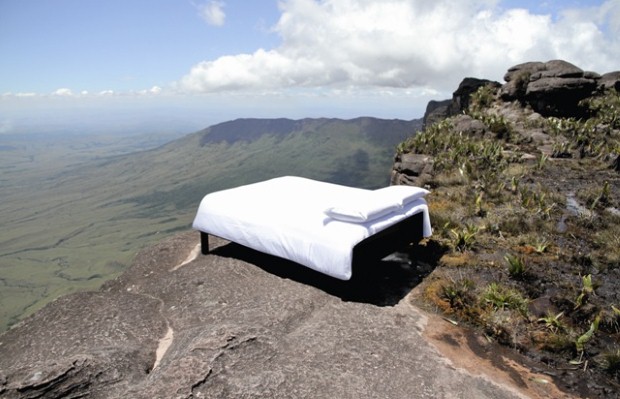 Hotel brand Ibis has come up with a very unique way of showcasing their new 'Sweet Bed by ibis' hotel beds – which guarantees absolute comfort – by persuading a team of adventurers to sleep where no-one has slept before.
The campaign was led by Aaron Chervenak, who accepted the extraordinary challenge of sleeping at the top of Devil's Mountain in the heart of the Amazonian jungle.
The 'ultimate sleep' will take Aaron and Sweet Bed by ibis to the highest point of this forbidding mountain to prove that the new Sweet Bed concept guarantees ultimate comfort and an unrivaled night's sleep, even in this very isolated and particularly incongruous setting.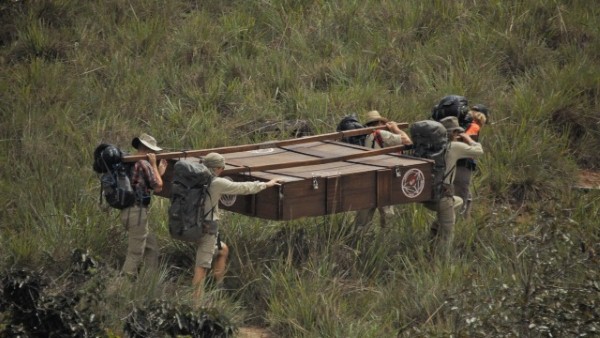 Aaron and Gareth gathered a team of professionals around them: a doctor, Joe Wiesenburger, a producer, Hayley Edmonds, and her assistant Sylla Saint-Guily. Columbia, technical outdoor clothing and accessories experts provided all the team's equipment to the expedition.

"The ibis network, which today has 1,000 hotels in 58 countries, makes the following promise to its customers: "now, the best place to sleep is everywhere!" We wanted to provide a concrete illustration of this commitment using the same off-beat tone of our most recent campaigns and by staging the tangible proof of this absolute comfort: the Sweet Bed by ibisTM. This digital experience was thought and built with the desire of being bold and decidedly modern to bring ibis where no one expects it," explains Lara Faguais, Advertising Strategy and Media, in charge of Accor's economy operations.
The entire remarkable story of their journey can now be watched online at www.ibis-expedition.com.