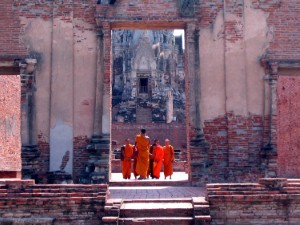 For a gap year that offers everything you would traditionally expect from this type of getaway, there are few destinations better than Thailand.
Young people have jetted over to the Asian country for generations to experience its magic firsthand and today the package trips to the destination that Real Gap Experience provides continue to prove favourites.
And this should come as little surprise as there is so much to see and do here, with something on offer for everyone no matter what your passions.
You could choose to base yourself in Bangkok to enjoy the nightlife or spend your days trekking through the extensive jungle in search of adventure. Alternatively, you could just lie back on the sand and feel the breeze of the palm trees while enjoying a view akin to paradise.
To find out more about all there is to experience on one of our trips to Thailand, read on.
A Thai gap year is the adventure of a lifetime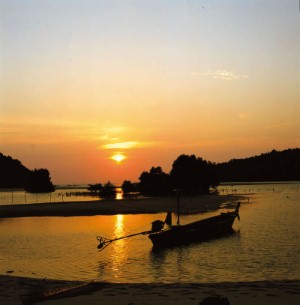 If for you travel is all about adventure then a gap year in Thailand will be the ideal escape.
We at Real Gap Experience would recommend you head north upon arriving in the country and journey up to Chiang Mai on the Ping Riv
er where you will be in the heart of the metropolis while also surrounded by mountains and countryside.
From here, you can travel to the Golden Triangle, where waterways form the borders between Thailand, Laos and Myanmar – previously known as Burma – and where your sense of adventure will really kick in.
Why not ride on an elephant, take a bamboo raft down the river or hike through the jungle in search of exotic wildlife and flora?
And if you really want to create memories that last a lifetime, you could get stuck into some volunteering work during your time here. You might get a job at one of the village orphanages teaching English to the children or helping out on projects to construct much-needed new buildings.
Try island-hopping on your gap year
One of the other great attractions of Thailand is the ability it gives you to go island-hopping on your gap year.
If you have seen the 2000 movie The Beach then you will know just how gorgeous the isles off the coast of the mainland are and this could be the perfect opportunity to visit some of them.
You could spend time on Ko Kut, which is still relatively untouched and where you can go diving and snorkelling in warm azure waters.
Alternatively, you could visit the rainforests and waterfalls of Ko Chang, along with the community who live there, while stopping off at Ko Samet is the perfect excuse for a party. Indeed, many travellers staying in Bangkok head over here for the weekend to enjoy the nightlife.
Real Gap Experience can organise a break lasting 15 days where you will be able to do and see all of this and so much more as well.
As part of a group, experienced guides will direct you around the glorious archipelago so if you are hoping to meet new people and make friends during your gap year then this is the trip for you.
But more than that, you will be basing yourself in one of the most beautiful places in Asia.
Once your gap year in Thailand comes to an end, you are sure to agree that you have experienced a taste of paradise.
To find out more email info@realgap.co.uk or call us on 01892 882 818.
---