Why choose the Forest of Dean for a short break?
Thursday, 4 October 2012 4:50 PM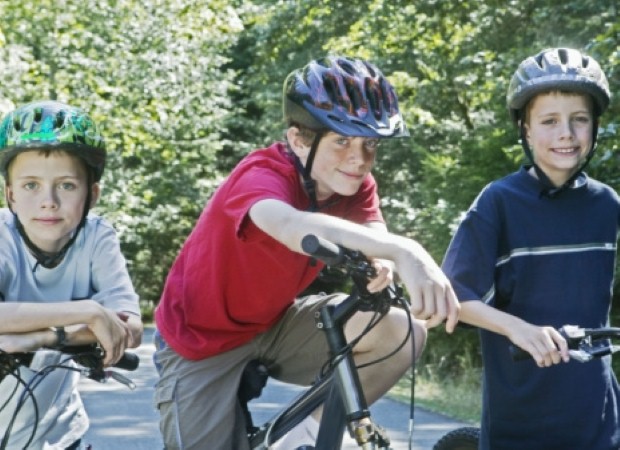 ---
There's no need to dig out your passport for a short break with the family, as the UK has plenty of great places to explore. Among them is the Forest of Dean, which has a little bit of something to interest everyone.
This beautiful rural area of Gloucestershire is largely covered by ancient woodland, but there are also rivers, caves and farmland, making it an ideal location for outdoor pursuits. If you would prefer a more leisurely getaway, there are some quaint traditional villages and museums to visit.
Hotels in the area can be expensive, but there is no need to pay over the odds for your break. Whitemead Forest Park is one of the leading holiday parks in the UK and has a number of affordable accommodation options, including deluxe log cabins, apartments and a campsite.
It has excellent leisure facilities and you can work out in the gym and swimming pool, or relax at the spa and beauty salon. There is also a restaurant and bar, children's play areas and a range of activities available at the site.
Perhaps the best thing about Whitemead as a location for your break is that it makes a good base for exploring the local area. It is within travelling distance of both Gloucester and Monmouth, but you won't have to go that far to find interesting things to do.
Dean Heritage Centre
There are few better places in the UK for a family day out than Dean Heritage Centre, which has a great combination of educational and fun attractions. The onsite museum features more than 20,000 artefacts detailing the history of the Forest of Dean from prehistoric times to the present day, including archaeological finds, a working beam engine, traditional costumes and items used in the area's coal mining and iron making industries.
Head outside and you can explore a mineshaft dug into the side of a hill, watch demonstrations of charcoal burning and see fantastic wooden sculptures being created by chainsaw artists. There are also activity trails for children, a woodland adventure playground and a selection of wildlife to spot.
Clearwell Caves
These natural caves, located just outside the town of Coleford, have been used by miners for thousands of years. Neolithic men started the activity by digging for ochre pigments, while in more recent times, iron ore was extracted from them.
Nine caverns and a network of winding passageways are open to the public and they contain a variety of displays, together with the remains of iron ore workings. The caves are so atmospheric that they are a favourite with TV production companies, and scenes for Doctor Who and Merlin have been shot here.
There is a working blacksmith's shop at the site and watching hot metal being shaped in the smithy is sure to be a memorable experience. There are also a number of walking trails that begin and end at the complex, including some that will take you to the traditional pubs in the nearby village of Clearwell.
Outdoor activities
There are lots of activities other than hiking that will allow you to enjoy the countryside. You can hire bikes for adults and children from Dean Forest Cycles and go for a ride on some of the quiet woodland paths, or even try something a little different by renting a tandem.
You could also have a go at kayaking on the River Wye, clay pigeon shooting or archery. There is a 4×4 off-road driving centre in nearby Whitecliff Quarry, where the adults in your party can enjoy some thrills and spills.