Why choose York Mystery Plays for your next rail adventure?
Wednesday, 18 April 2012 10:59 AM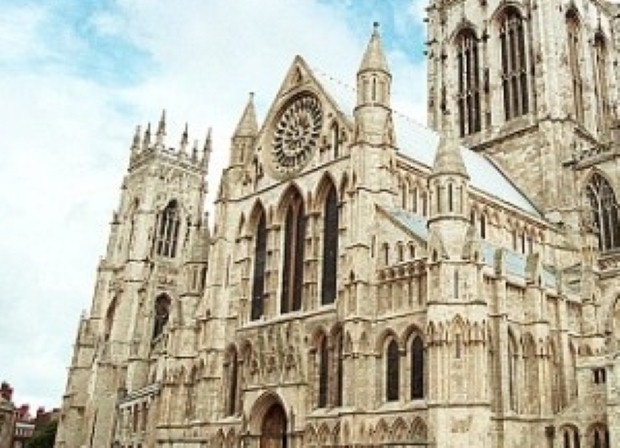 ---
Whether you regularly go on train holidays or if you are planning your first break by rail, the UK is an excellent destination to choose. This summer, York will present its historical Mystery Plays – but why choose these as the basis for a getaway by train?
A rich part of the city of York's heritage, the York Mystery Plays can be traced all the way back to 1376. This year will see performances take place at the ruins of St Mary's Abbey in the botanical Museum Gardens from August 2nd to 27th – and they are set to be among the most exciting events on the city's cultural calendar.
To make the most of your experience, you can opt to take a short break by rail to explore the surrounding countryside, heritage villages and the city of York itself, before settling down to an evening performance. So, just what are the top reasons to go on this kind of holiday?
Explore a little closer to home
When it comes to holidays, many of us automatically think of exotic overseas destinations, but it is well worth exploring closer to home. After all, how much of the UK have you spent time getting to know? Yorkshire, with its combination of stunning countryside, rich history and variety of attractions, is a great place for a break.
Discover the beauty of Yorkshire
Among the best things about choosing a rail getaway in Yorkshire – aside from seeing the Mystery Plays, of course – is having the chance to discover the stunning countryside and its beautiful villages. You'll be based in Harrogate, a spa town, which you will have time to explore in between your excursions and dinners at your four-star hotel.
The day after your arrival, you'll enjoy a coach trip to Saltaire – a lovely village with UNESCO World Heritage Site status. After a guided tour, you'll have the chance to explore Salts Mill, which is a celebrated complex housed in a former mill, comprising an art gallery, restaurants and shops.
Boarding the Keighley & Worth Valley Railway next, you'll travel through Bronte country on a line that is famous for appearing in the 1970 film adaption of The Railway Children. On the way back to the hotel, you will stop at Ingrow to explore the fascinating Museum of Rail – the perfect addition to your trip.
Ride on heritage railways
Whether you have a particular passion for trains or not, being able to travel on wonderful heritage railways is all part of the fun of York rail holidays. The day after your trip on the fantastic Keighley & Worth Valley Railway, you can look forward to another memorable ride – but not before travelling to Castle Howard.
Made famous from the TV series Brideshead Revisited, this spectacular house and its gardens are a joy to explore, and you will have ample time to do so before travelling by heritage bus to Grosmont – a village in the North York Moors. It is here you will board your next train – the North Yorkshire Moors Railway. A steam-hauled journey, it will take you along a heritage line to Pickering as you relax in beautifully restored carriages.
Discover York's rich heritage
On the final day of your getaway, you will have some time to explore Harrogate's many attractions before travelling to York. A visit to one of its scenic parks and tucking into tea and a scone at Betty's Tea Rooms – one of the area's best-loved attractions – are just two of the things you can do.
After reaching the city of York by coach, you'll be given an informative guided walking tour. This is a great introduction to the city, and it should help you spot some of the amazing heritage to be discerned just by looking at the local architecture, which displays influences from the Romans, Saxons, Vikings and Normans.
In the evening, you'll make your way to St Mary's Abbey to see the Mystery Play. These tell stories from the Old and New Testament, and have been held in York since the 14th century. However, they have not been held on this scale since 1988, which means this year's performances are set to be especially exciting.
So, whether you have a passion for theatre, a love of history, are keen to explore the countryside or simply want a varied, relaxing short break in the UK, heading to York for the Mystery Plays ticks all the boxes.