Football-related city breaks
Friday, 31 December 2010 12:00 AM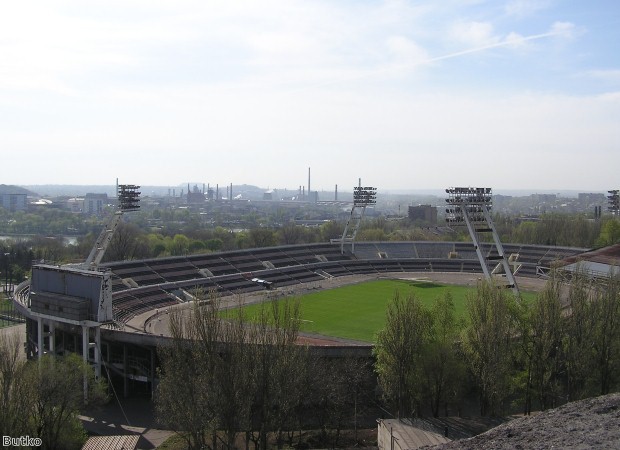 ---
If you're a football fanatic keen to combine your love for the beautiful game with a trip away, you may want to look into going on short city breaks.
Of course, there are teams located all over the country, but the number of sides which are based in the capital means you might wish to consider booking hotels in London as the destination for your football-related city break.
And there are perhaps few better places in London to visit than the Emirates Stadium, which is the home of Arsenal.
One of the most successful sides in British football, superstars such as Thierry Henry and Ian Wright are among those to have appeared for the Gunners and by taking in a game during your trip to London you can see the team's latest stars strut their stuff on the field.
Fulham, Chelsea and Tottenham Hotspur are just some of the other sides you can watch in action while visiting London.
London is also home to Wembley. Not only do the national side play here, it is also the venue of the FA and League Cup finals, so if your team has made it to the last game of either of these competitions booking a city break in London could be a great way for you to get behind your heroes.
And after you watch the game, you can savour the numerous other attractions London has to offer, including Big Ben, the London Eye and Buckingham Palace.
Manchester could also be a fantastic destination for a weekend break. As well as being famous for its musical heritage, the city's two football teams – Manchester United and Manchester City are bitter rivals, so watching them play one another is bound to be a thrilling experience.
But as matches involving the biggest sides in British football are usually sold out by the time it comes to kick-off, you may want to look into booking a ticket in advance so you can be sure of having a seat in order to watch the action.
However, while the sport has its origins in Britain it is by no means the only country you can visit for a fantastic football-related trip.
Why not head to Spain? By going on a Madrid city break, you can visit the Bernabeu stadium, the home of Real Madrid.
One of the most famous and successful sides in world football, David Beckham, Luis Figo and Zinedine Zidane are among some of the stars to have played for the La Liga club.
To find out more about the history of the team, you can go on a guided tour of the stadium, although if you prefer to soak up the atmosphere of the Bernabeu during a game, why not get a ticket to see them take on local rivals Atletico Madrid?
Visiting Barcelona could give you the chance to soak up the passion and excitement of one of Spain's other top sides, Barcelona FC. The team have won numerous domestic and European honours over the years, including a league, cup and Champions League treble in 2008-09, so watching a game at the Nou Camp is bound to be an enthralling experience.
While on weekend breaks to Barcelona, be sure to take in some of the Catalan capital's other landmarks, including the Arc de Triomf and Park Guell.
For other fantastic weekend holidays on the continent, why not go on a city break to Munich to see Bayern Munich play? Visiting Rome offers you the chance to see Lazio take to the field, while a trip to Milan's San Siro means you can watch Internazionale or AC Milan play. Both teams play their home games at the stadium.
Wherever you choose to go, you can be sure of hitting the target when going on a football-related city break.