How to have an unforgettable break in South Africa
Saturday, 9 February 2013 10:08 AM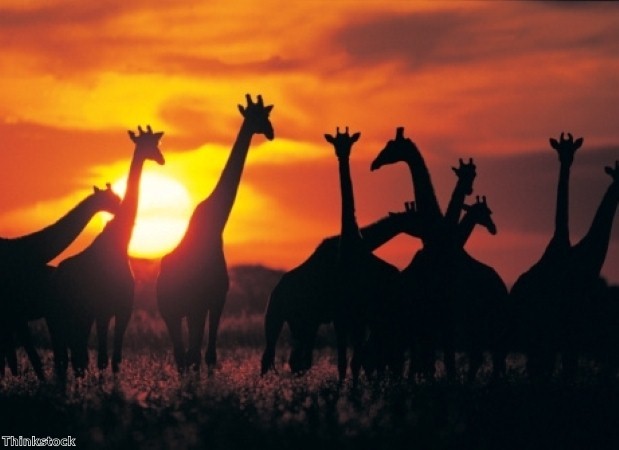 ---
If you're considering a break in South Africa this year, you will have a huge variety of different holiday types to choose from. Safaris, luxurious tours through the Winelands and city breaks are some of the main options – and by reading our guide, you can discover how to make sure your trip truly unforgettable.
Safaris
One of the most popular reasons for coming to South Africa is to go on safari. If this is to be your first safari, we recommend visiting Kruger National Park, because here you can see virtually every kind of amazing African creature it's possible to think of – including elephants, rhinos and giraffes.
The best time to go on safari in South Africa is during the wintertime, which here is from June to September. At this time of year, the local wildlife tends to congregate around water sources, which makes them much easier to spot than during the dry summer.
However, you should bear two things in mind when booking for this period (which you can do through companies like Wanderforth). Firstly, remember that while this is the top time for seeing as many animals as possible, it is therefore also the most popular time to visit and the park tends to become crowded. Secondly, it can get cold venturing out in the early morning to spot animals, so make sure you take several layers of clothing.
If you don't like the sound of a busy national park and have something a bit more luxurious in mind than your standard safari, consider hiring a lodge in a private reserve. These usually provide much more lavish accommodation than public parks, and typically give you more flexibility to create your own itinerary while you're there; the catch is that they are also more expensive.
In terms of travel, you can reach Kruger by road or air (connecting at Cape Town or Johannesburg). Should you have ample time to spare, driving can be the better option, simply because it gives you a chance to see just how wonderful the landscape in South Africa is.
Winelands
Speaking of driving, if you have plenty of time for your holiday, one activity we definitely recommend is a road trip through the Winelands. This region is, unsurprisingly, a real mecca for wine buffs, but it's also fabulous in terms of scenery and cuisine.
The most famous trail is the Garden Route, which is often followed from Cape Town. Leaving the city and driving into the Winelands, you should definitely stop at Stellenbosch, which is generally considered to be the country's wine capital – and this is where you can start following the trail in earnest. Routes to the local vineyards are clearly signposted, so it's easy to find your way around.
We also recommend a visit to Franschhoek, which is a lovely little town that combines amazing wine with equally incredible cuisine and stunning views across the two mountains it sits between.
Cape Town
To make your break in South Africa truly unforgettable, include Cape Town in your itinerary – something that is particularly easy to pair with trips across the Winelands, as mentioned above. With the impressive backdrop of Table Mountain and a rich history to discover, Cape Town also manages to offer a vibrant nightlife and great beaches to relax on.
Indeed, Boulders Beach is particularly famous – and not just for its scenery. In fact, this is where you can spot African penguins, which is bound to be a real highlight for animal lovers. Another must is a ride on the Table Mountain Cableway, taking you to the summit of the peak for 360-degree views of the sea, surrounding mountains and the city.