Kyrgyzstan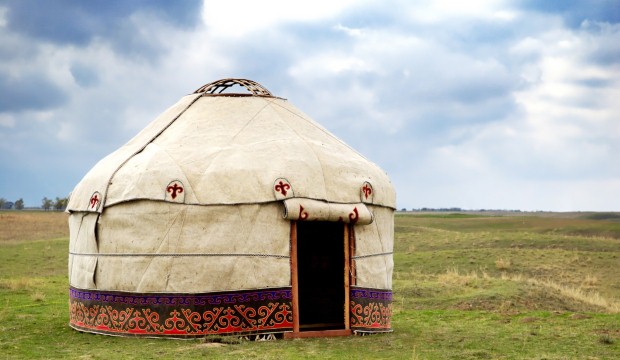 ---
Kyrgyzstan is off the beaten track for most tourists but offers a great deal for the adventurous traveller.
With 93 per cent of this central Asian country sitting at a height of 1,000m above sea level, the stunning scenery, combined with the kind and welcoming people, make this an unforgettable place to visit.
Wander the leafy avenues of the capital, Bishkek, before going horse-trekking in the mountains, weaving through glistening lakes of central Kyrgyzstan. Or, take in the views from the majestic Tian Shan Mountains, which offers fantastic hiking.
An essential feature of any holiday in Kyrgyzstan must be a stay with the semi-nomadic herds-people in a yurt. A well-run community-based tourism scheme makes it possible to stay with local families, with the knowledge that you're benefiting the people.
Kyrgyzstan Essential Information:
Capital: Bishkek
Other major towns: Osh, Karakol, Naryn, Sary Tash
Time Zone: GMT +6
Language: Official languages are Kyrgyz (written in modified Cyrillic script) and Russian.
Currency: Kyrgyzstan uses the som (KGS). For up-to-date exchange rates see: www.xe.com/ucc. There are a few ATMs in Bishkek but outside the capital it is essentially a cash-only economy.
International dialling code: +996
British Embassy: visit the website for more information

More articles about Kyrgyzstan