Dubai to welcome new luxury five-star hotels
Tuesday, 20 November 2012 9:25 AM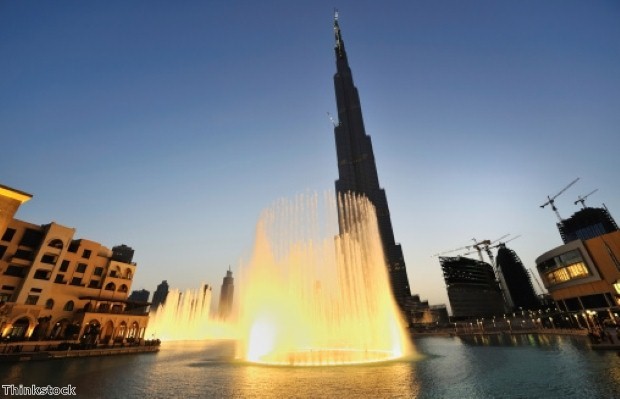 Demand for high-end luxury hotels is still high in Dubai with occupancy levels in the five-star market at near capacity.
Within the next four years, a number of new five-star hotels will be opening in Dubai, strengthening its reputation as a luxury destination.
Set to open in 2014, Dubai will welcome the Waldorf Astoria Dubai Palm Jumeirah, bringing to the emirate its legendary service and signature details.
The 330-room Arabian-themed hotel will boast a 600 metre private beach, spa and range of outdoor pools.
The Palazzo Versace Dubai, the second Versace-branded property in the world is scheduled to open in 2014 offering a 'personal lifestyle experience' and bespoke Versace-style furnishings throughout.
The world's fastest growing boutique hotel brand, W Hotels is further expanding its presence in the Middle East and will be opening two new hotels in the emirate.
Located on Sheik Zayed Road, the hotel will offer guests a cutting-edge lifestyle experience. Boasting 384 stylish guest rooms including 88 suites, four WOW Suites and one Extreme WOW Suite, guests can take advantage of the W brand's signature Whatever/Whenever service philosophy, providing guests whatever they want whenever they want it.
Set to open on The Palm Jumeirah in 2016, Starwood will also be opening – W Dubai – The Palm, which will provide a contemporary lifestyle experience with a complete service offer including the brand's signature W Lounge experience.
The hotel will offer eight contemporary dining and lounge concepts, more than 2,500 square metres of ultra-modern meeting and event space and a full-service WIRED business centre.
Ian Scott, director UK and Ireland for the Dubai Tourism said: "Dubai has built a reputation as a luxury destination and due to demand a number of new five star hotels are set to open over the next four years. It's great to see such a wide variety of accommodation available in the emirate – from an extensive range of self catering options to family resorts and boutique hotels – there really is something for everyone."
Dubai already boasts many of the world's most famous hotels including the Armani, Burj Al Arab and Atlantis the Palm, Dubai.
Follow us @travelbite