Explore the charms of Morocco on a short break
Wednesday, 9 March 2011 12:00 AM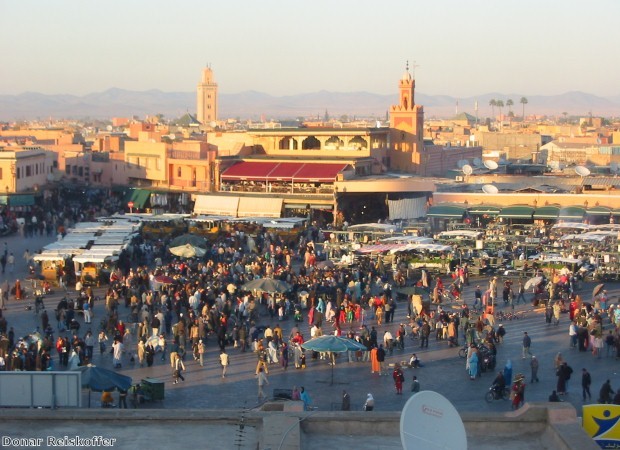 ---
Morocco is a striking land of contrasts and there's no better way to get a close-up look at the country than by exploring it for yourself!
Even if you only have time for a short walking holiday in Morocco, you'll find its vibrant, colourful cities, exciting snow-capped mountains, lush green valleys and rippling gold sub-Saharan sand dunes provide the perfect setting for a brilliant getaway.
And by combining various modes of transport – including guided walks and transfer by mule – you'll have a first-hand experience of Morocco that will provide you with plenty of memories of your holiday in the years to follow.
Start your journey in the exciting city of Marrakesh. Visiting this ancient, imperial city may feel like you are stepping back in time – particularly as you make your way to its famous souks, where merchants have been offering their wares for centuries.
Here, you can shop for a range of locally-sourced goods, including beautiful textiles, which could be the perfect souvenir of your time in Morocco.
In addition to the souks, you won't want to miss a stop at Djemaa El Fna – Marrakesh's large, open square. The true heart of the city, this is a great place to take in some local entertainment, including performances by acrobats, storytellers, musicians and dancers.
From Marrakesh, make your way to the High Atlas Mountains – you may even find that you make part of your transfer by mule. During your journey, take time to enjoy the contrast between the bustling historic city and the rugged, mountainous terrain.
Once you reach the Douar Samra, you'll have the opportunity to meet with a guide, who can take you on a individual guided walk – complete with a picnic lunch.
Among the rewarding routes you can choose from on your active short break is a path that passes through historic Berber towns, past ancient fields of grains and vegetables, unique terraced houses and even a religious shrine dating back to pre-Islamic times.
Other itineraries could see you travel past tranquil woodlands, fruit orchards, and golden fields of wheat. Of course, you'll also enjoy the stunning vistas offered by the Atlas Mountains themselves – some of the peaks tower more than 3,600m in height.
You may not be ready to leave Morocco after your short break – if this is the case, why not extend your stay on the Atlantic coast?
Spending two or three days in the stunning seaside city of Essaouira could be an ideal way to treat yourself after a few days of mountain walking – and it provides yet another contrast to the towering peaks and bustling markets you will have already experienced on your journey.
Here, you'll be able to stroll along the seafront – enjoying views of the picturesque harbour – or stop to sample the delicious fresh fish dishes prepared at the local open-air restaurants.
History buffs will also find plenty to like about Essaouira – the city's ancient walls, archways and cobblestone paths are perfect for exploring.
Whether you choose to enjoy a short break contrasting the bustling city of Marrakesh with the remote, rugged beauty of the Atlas mountains or opt for a longer stay by extending your time on the Atlantic coast, you are sure to have an unforgettable experience in colourful Morocco.
Start planning your perfect short walking break in Morocco and take advantage of all this vibrant and exciting country has to offer.