Travel Blog: Free music in London
Wednesday, 27 October 2010 12:00 AM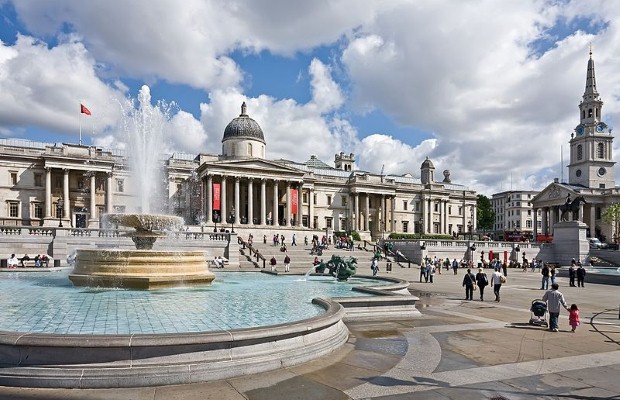 London is the most visited city in the world, but there are still many parts of the capital that have yet to be discovered by tourists and Londoners alike. Cat Hughes will take you down London's less travelled paths to show you its secrets and some of the more unusual things to do in Ye Olde London Town:
London is one of the most expensive cities in the world to visit so it's lucky the streets of London are paved with opportunities to hear free music.
Music is central to London's identity and culture but it does not come cheap. A seat at the Royal Albert Hall can cost around £65 and the Royal Opera House can cost you up to £200; but there are little known places in city where you can enjoy free music.
The best places always hide in plain sight. St Martin-in-the-fields, a neo classical church on the edge of the iconic Trafalgar Square, has been showcasing free lunchtime concerts since the war.
Now the Royal Academy of Music, local schools and notable musical societies perform in this famed venue – where Handel and Mozart have both played the Schrider organ.
There is no need to book, you can just turn up and its free, but the there is an optional donation of £3.50. Check out their website for future performances.
For more contemporary music, HMV on Oxford Street hosts a number of free promotional gigs with some of the UK's hottest artist. In the past the store has hosted KT Tunstall, Kids in Glass Houses and Kate Nash.
But Oxford Street is not the only store in London to host such gigs. Pixie Lott has performed at the Bayswater's branch and Republic of Loose has performed at HMV Grafton Street. Head to the HMV website for listings on up and coming gigs.
Foyer Music at the National Theatre on the South Bank is the perfect way to start your evening. Buy yourself a glass of wine or a pint and sit back and enjoy the music and the relaxed atmosphere.
There are free performances to be enjoyed Monday to Saturday at 17:45 and lunch time concerts are on Saturday and Sunday that begin at 13:45. Foyer Music at the National is an eclectic mix – one night you could be listening to Indian music, the next Jazz, and then Folk.
St James's Piccadilly, another church, located right in the centre of London's West End also offers free lunch time concerts. While St Martin's focuses on up and comers, St James's gives room to seasoned professionals as well as new talent. Many of the recitals focus on the piano and quartets.
This is just a snapshot of free music in London. Many pubs, clubs and Jazz bars have free music and gigs – there are just too many to name. The best place to find what's on is to head to the Time Out website or scour the listings at the back on the Evening Standard newspaper.
By Cat Hughes
Read more from this travel blogger
Follow us @travelbite