Top challenges to take on for charity
Wednesday, 13 February 2013 8:00 AM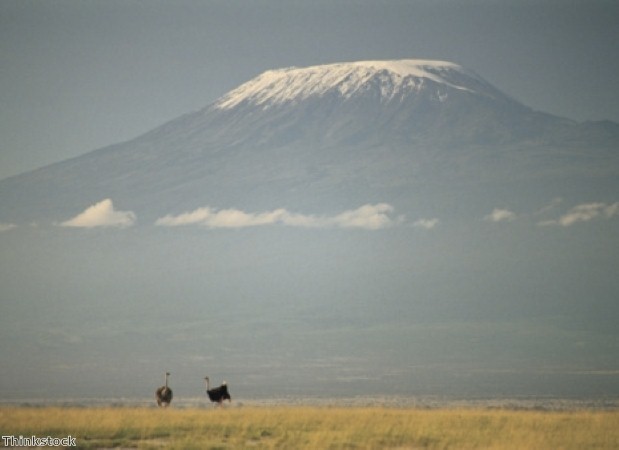 ---
Everyone likes to feel as though they're doing their bit to help others less fortunate than themselves, which is why it can be fun to take on a challenge for charity. As well as raising money for a good cause, it can allow you to do something new and exciting.
Of course, there's plenty you can do in the UK to contribute to the charity of your choice, but if you want to do a good deed and travel at the same time, you'll discover there are plenty of options. Below are just a few of the best.
Climb Mount Kilimanjaro
As Africa's highest peak, Mount Kilimanjaro certainly presents a worthy challenge for fundraisers. Some charities even arrange trips to climb to the summit allowing you to have a fantastic holiday as well as raising money for a cause close to your heart.
Climbing Mount Kilimanjaro for charity will see you take one of the six routes to the summit, which will usually mean you spend at least six days on the mountain (although this will vary depending on which of the trails you choose).
If you're organising your own fundraising expedition to Kilimanjaro, you can pick one of the less crowded tracks – like the Rongai or Lemosho routes – to ensure you get as much as possible out of the experience.
Run the New York City Marathon
The annual marathon in New York is one of the largest such races in the world, with many of the entrants running it for charity each year, so you can expect to be in good company. It is usually held in early November, although the 2012 event was cancelled following the damage caused by Hurricane Sandy.
In 2011, over 47,000 people entered – and finished – the marathon. This isn't just a challenge for young people – you can still enter the marathon regardless of your age. Joy Johnson (aged 84) and Norman Gould (aged 83) proved that, with both of them successfully completing the course.
Dog sledding in Lapland
For something completely different, you can dog sled through Lapland in Sweden or Norway for your chosen charity. This involves all manner of personal challenges – from coping with the cold to handling your dog team.
You'll usually cover between 200 and 250 km over the course of a week, travelling through remote and unspoilt landscapes in the far north. You'll not only be expected to care for your dogs, but also to help with the cooking and making and breaking camp.
Swim the English Channel
This final suggestion won't involve quite as much travelling as some of the others, but it's an incredibly tough activity to take on for charity. By the end of 2011, only 1,244 people had successfully made the crossing solo and there is a lot of training involved if you want to be in with a chance of completing it.
You'll tackle the swim at the narrowest point of the channel (which is 21 miles wide), but due to tides and currents, you will usually have to swim a little further than this to make land.
If you're feeling really adventurous, you can join the 24 people who have managed a two-way crossing! An alternative to attempting the Channel swim alone is to tackle it as a relay, which can be a great option if there are several of you who want to fundraise together.