Explore America's vast land by foot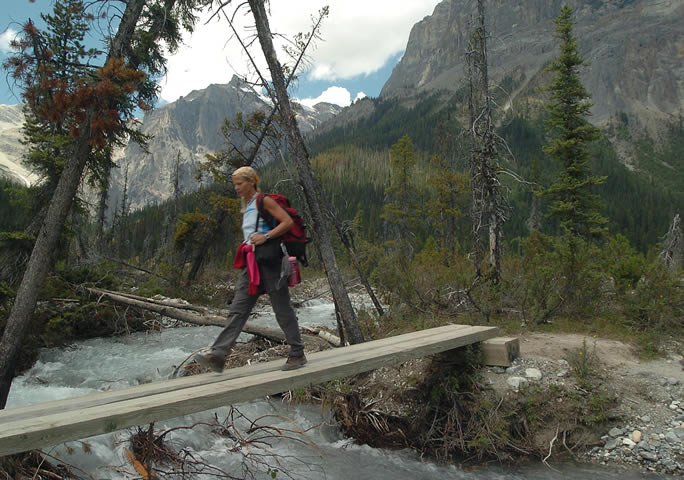 Airplanes and ferries can take you to far-flung destinations, but if you really want to find what makes a place tick you need to put on some hiking boots and explore what lies off the beaten track.
Walking holidays can take you to locations you never thought you would visit and provide the platform for views you could only dream of seeing – many of which are hidden away far from the busy roads and bustling airports.
When considering where to take a walking tour, you may be tempted by the diverse landscapes and vast expanses that comprises the US.
There are 50 states making up the country, so if you are going to explore the nation on a walking adventure holiday you should make sure you have a sturdy pair of shoes!
Grand American Adventures offer plenty of opportunities for the discerning traveller to get involved in walking holidays across many of the states – and some tours incorporate large chunks of the country in one go.
With national parks aplenty, mountainous terrain in abundance and spectacular lakes and desert land on offer, the only problem with tours of the US is that there are too many options to choose from!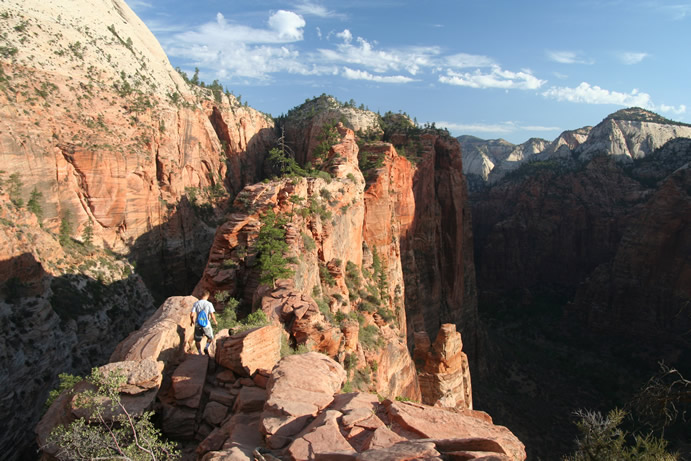 Hiking in Yosemite
A number of the tours offered by Grand American Adventures give you the opportunity to explore the Yosemite National Park by foot.
This awe-inspiring place is 1,200 square miles in size and provides the perfect backdrop to walking tours. Many visitors rave about the waterfalls here, but there are also deep valleys to delve into, grand meadows to ramble across and huge areas of open land to discover.
While walking in Yosemite you may want to stop off for a spot of fishing, indulge in a bit of rock climbing or just sit back and wait to see some of beautiful wildlife such as the Steller's jay, acorn woodpecker, common raven, American robin and mountain chickadee birds.
Do not forget to pack your binoculars if you plan to make this part of your itinerary! If you get a little tired of walking, there is always the opportunity to hire a bike and cycle your way through this most pleasant of open spaces.
One of the TrekAmerica tours that gives you an opportunity to get on foot and take a closer look at American nature is the Western Wonder. This particular offering takes you from Los Angeles to San Francisco in seven days, with stop-off points at Yosemite, the Grand Canyon and the Colorado River region – not to mention the partygoer's playground that is Las Vegas.
Appalachian Trail Walk
Grand American Adventures offers the Appalachian Trail Walk, which takes in a large section of the states situated in the north-east of the US.
Marketed as a walking tour, this adventure holiday could well be the choice for those looking to discover the beauty of the New England forests and the mountains belonging to New Hampshire, Vermont, Maine and Massachusetts.
You get the opportunity to see and conquer Mount Washington, which is the highest peak in the north-east region of this vast country. There is a cog railway that takes many tourists to the top of this particularly rugged land, but you can judge for yourself how much help you need when attempting to climb this beautiful but beastly terrain.
It may be a walking tour, but when the journey moves on to Boston there is a chance to rest your weary feet by experiencing what the city has to offer.
However, you cannot sit back for long because this package also includes a guided walking tour of the city's Freedom Trail. The Freedom Trail was one of America's first walking tours and comprises a 2.5-mile red-brick trail leading to 16 sites of historic interest.
With many references to the American Revolution and beyond, this walking tour boasts museums and meeting houses, as well as significant parks and burial grounds, among other points that you are sure to find fascinating.
Back to its roots
The Native American Lands tour, offered by Grand American Adventures, is also ideal for those who want a walking holiday in the US as it will take you to places where there is still a strong sense of the original America.
Guided day hikes in Zion, Bryce, Mesa Verde and Arches National Parks make up part of the trip, which starts and ends in Los Angeles but takes so much in along the way. California, Nevada, Arizona, Colorado and Utah are all visited during this particular adventure holiday.
You will be able to see the Wild West, including original native American dwellings and iconic cowboy ranches. Indeed, part of the tour includes a two-night stay on a real western cowboy ranch. Yeeha!
---