Relax in Marmaris by visiting a hamam
Thursday, 1 September 2011 10:47 AM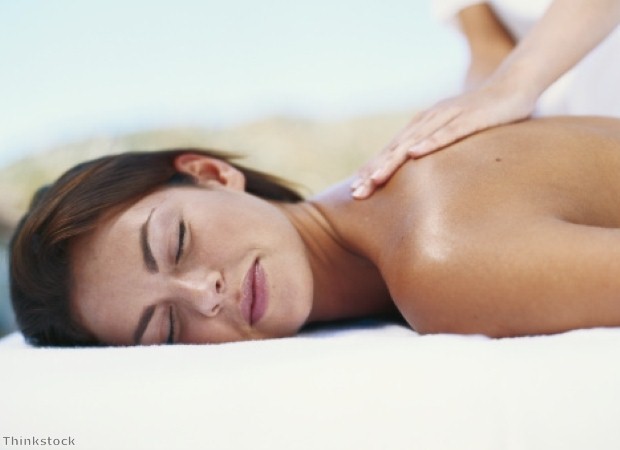 ---
After a long day sightseeing during holidays to Marmaris, there is nothing quite like visiting a local hamam to unwind.
These Turkish baths are a variant on traditional steam rooms, with a focus on water rather than vapours, providing a relaxing afternoon for anyone holidaying in the country.
Traditionally, hamams are considered a place of social gathering and ritual cleansing, with individuals first spending time in a 'warm room', which is heated by hot, dry air.
Make sure to bring a swimming suit or bathing costume, as hamams are mixed-sex establishments, with separate changing rooms for males and females.
There should also be a locker area here where you can keep your belongings safe while you enjoy your afternoon.
Once you have spent around ten minutes in the warm room, you should be working up a sweat and your pores will be opening up.
As you continue to perspire, you can then move on to an even hotter room, where you lie on a marble table until you feel ready to be cleansed.
This is followed by a full body wash and a massage, with trained experts scrubbing your skin with a mitten to remove dead skin cells and applying a soap foam treatment.
It is advisable to take a normal shower after your massage, as you will need to remove the dirt and skin that has been loosened during the procedure.
After this many people move on to the cooling room, where you can relax and take in your surroundings, with some facilities offering drinks in this area.
If you happen to be staying at the Sun Maris Beach Hotel in Marmaris, Turkey, the Armutalan Hamam is a great place to start when deciding on what places to visit.
One of the region's most famous bathing spots, it is the second largest hamam in the whole nation, with three hamam rooms, two saunas, a large massage area and two Jacuzzis.
There is also a swimming pool that guests can use once they have come out of each hamam session, which usually last around one hour.
Open between 09:00 and 22:00 local time, the hamam has its own onsite beauty salon and barber shop, with the latter being a particularly interesting experience as Turkish hairdressers use a naked flame to remove hair from the ears.
Armutalan Hamam also has a spa with a full repertoire of services for those who feel they could do with additional pampering.
Whether you want a chocolate massage or wish to indulge in foot reflexology, there should be something to cater for your tastes. There is even a VIP room if you feel like being treated like royalty for the afternoon.
Looking for something a little less exotic? You should be able to get a basic manicure and pedicure or a number of other traditional treatments.
This particular hamam is also a great option if you are staying in the Blue Bay's Hotel Deluxe & Spa in Marmaris, Turkey, as it is conveniently located close by, allowing you to take a day trip without going out of your way.
However, this is not the only hamam in the area and it is definitely worth exploring for alternative options, including Sultan's Hamam Turkish Baths where you will be offered a delicious – and complimentary – apple tea before you enter the warm room.