Experience fantastic active holidays with Pura Aventura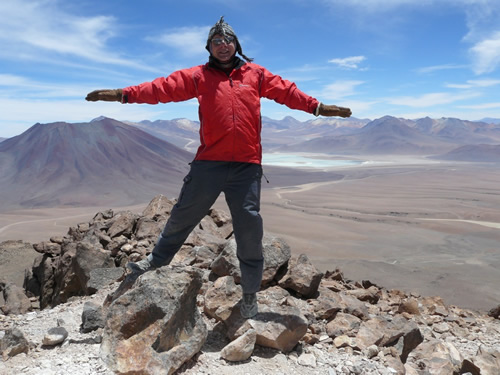 If you're looking for a fantastic break that gives you the chance to get some fresh air and exercise, as well as to take in some breathtaking scenery, then a holiday that is packed with exciting activities could be exactly what you are looking for.
We all want to make the most of our precious time off, so why not combine indulging your interests with being in the midst of an exotic location?
This is where Pura Aventura can help. We specialise in trips to Latin America and Spain and our passion for travel means we are dedicated to providing you with wonderful holidays that cater to your specific interests.
Which destinations can I explore?
As a specialist in active holidays in Latin America, we focus on offering trips to countries in South and Central America, including Brazil, Nicaragua, Argentina, Peru and Ecuador.
You can also book Costa Rica holidays through us. Doing so will give you the chance to take in some fantastic natural sights, including the Arenal volcano and the Tortuguero wetlands, as well as enjoying the biodiversity of the Osa Peninsula and spending time relaxing on beautiful beaches along the Pacific coast.
However, if you're searching for something a little more active, why not consider an adventure holiday in Chile?
Taking a trip to the South American country gives you the opportunity to walk through some diverse landscapes, ranging from the mountains and glaciers of Patagonia to the vibrant forests of the Lake District. In addition, you can go skiing at the Portillo, Chillan and Valle Nevado winter sport resorts.
Spain, the Galapagos Islands and Antarctica are just some of the other places we offer holidays to so you will find there are plenty of destinations for you to choose from.
But if you can't make up your mind about where you want to go, you can combine several countries in the course of a single trip.
This can be a great way for you to experience a number of different cultures at once and can offer you a deeper insight into the region you are visiting.
We specialise in walking holidays, but whatever your interests – be it wine, skiing, food or something entirely different – we can put together a tailormade activity break that you will remember for a lifetime.
Book your holiday with Pura Aventura today
If you've always dreamed of taking part in fantastic activities in some of the world's most stunning countries, come to Pura Aventura today.
We are dedicated to putting together adventures that allow you to be as active as you wish while also travelling in comfort and as we provide everything from walking holidays in Peru to skiing breaks in Chile, there is bound to be something for you.
Our team are passionate about the places we visit and our commitment to sustainable and responsible travel principles sees us work directly with local businesses and suppliers in order to benefit the communities and economies of the destinations we provide holidays to.
If you're searching for additional peace of mind before making a booking you can rest assured that all of our holidays are ATOL-protected.
To start planning your dream break with us, get in touch with a member of our customer services team today.
We can be contacted via telephone on 0845 22 55 058, or +44 1273 676712 if you are calling from outside the UK, we are more than happy to take your call.
Alternatively, you can email us with your queries or request a brochure via our website.
---