All you need to know about desert trekking
Wednesday, 20 March 2013 9:50 AM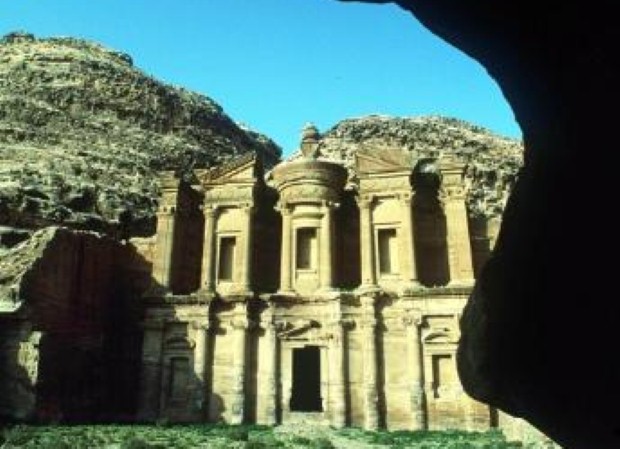 ---
Deserts are fascinating ecosystems that are a delight to explore on foot as part of a dedicated walking tour. As you might expect, however, hiking in a desert presents its own unique challenges – and rewards. Read on to see if desert trekking is for you.
The basics of desert trekking
Deserts are barren areas of land – often covered in sand – that are predominantly uninhabited. One of the joys of trekking in the desert is the chance to see stunning scenery, with amazing rock formations, vast sand dunes and arid plains among the different landscapes you can find.
Of course, another common characteristic of deserts is their dry nature. They also tend to be very warm during the day but can get cold at night, so you need to be prepared to deal with quite significant temperature variations if you're hiking and camping in a desert environment.
Although there may not appear to be much life in the desert on the surface, there is a surprising amount of flora and fauna that has adapted to live in these harsh conditions. The wildlife you may see will depend on which desert you are walking in. As an example, Jordan's Wadi Rum is home to various reptiles – including geckos and the blue agama lizard – numerous birds, like the African rock martin and desert lark, and a range of insects, with eight species of scorpion among them.
Where can you go desert trekking?
There are many places around the world where you can go hiking in the desert. Among the most popular are Jordan, where historical sites such as Petra enhance the experience of discovering this unusual environment; Morocco, where you can also enjoy trekking in the High Atlas Mountains; and Mongolia, with its vast Gobi Desert that has an unusual temperate climate.
Explore Worldwide offers tours to all of these countries and many more, giving you the chance to travel to little-visited parts of the globe. For instance, you can hike on the old spice trails in Jordan and see some of the country's most famous historical attractions from £645 without flights.
Equipment needed for desert trekking
As with any trekking, you should have comfortable walking boots or shoes when you head out into the desert. You'll also need lightweight clothes, but make sure you pack something warm to wear in the evenings and early mornings, as the desert can often be cold once the sun goes down.
Depending on the time of year that you travel, there may be a chance of rain, so a lightweight waterproof coat is a good addition to your trekking pack. You'll also need a refillable water bottle – make sure you drink plenty while you're walking as dehydration can be a problem in such a dry environment.
If you're camping during your desert trek, take a warm sleeping bag to ensure you stay comfortable overnight. A small torch is also useful.
Things to bear in mind when walking in the desert
Deserts can be very inhospitable places, so you need to be prepared for the extremes in climate. As mentioned above, dehydration is one of the main issues when walking in such conditions. Drinking plenty is, therefore, essential, and you may wish to add some rehydration salts to your water to replace the electrolytes, glucose and salt you lose by sweating.
Make sure you are well protected from the sun during the days – wear a hat to shield your face and head, as well as plenty of high-factor sun cream; sunglasses are also advisable. You may find walking poles are useful when hiking on unstable terrain, like sand, particularly when you are going up or downhill.