A guide to Paris's Le Marais district
Monday, 3 December 2012 8:28 AM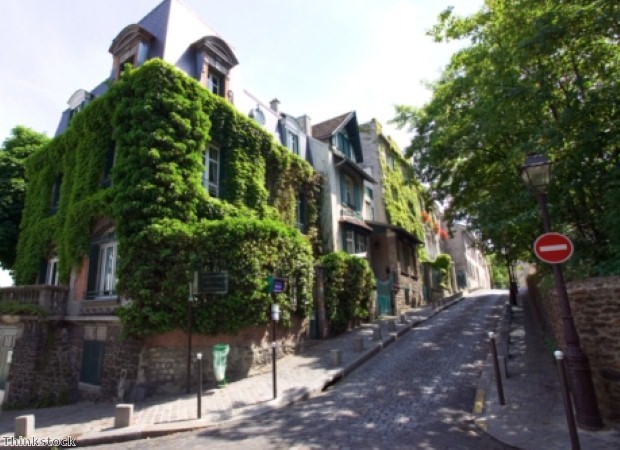 ---
The Le Marais district of Paris is a must-visit when you stay in the city. It has a fascinating history, beautiful architecture, excellent restaurants and plenty of other attractions. Here's a bit more information to get you in the mood for exploring.
Le Marais: the basics
The Le Marais district is part of central Paris and it is spread across the third and fourth arrondissements of the city. It is one of the most historic areas in Paris and should certainly be on your itinerary if you're keen to experience some of the city's heritage during your stay.
It was a favoured area among the French aristocracy for centuries, having been initially developed in the 12th century when first Christians and later Jews constructed their places of worship here. Following the French revolution in the late 18th century, Le Marais fell into disrepair, but it has been revived into a thriving hub of culture.
The architecture
One of the best ways to enjoy Le Marais is to simply stroll around it, admiring the buildings and the winding, narrow alleyways that still hint at its medieval roots. There are some stunning examples of Renaissance architecture in the area, as well as buildings dating from the 19th century.
The Place des Vosges is one location you cannot miss on a tour of Marais, as it was the first planned square in Paris and is surrounded by some beautiful homes. Constructed in the early 17th century, the houses here were unusual at the time because they are all of a uniform design, with vaulted arcades at street level adding to their grandeur. At the southern side of the square is the Royal Pavilion, while at the opposite end of the complex you'll see the Queen's Pavilion.
Museums and galleries
There are numerous museums and art galleries located in Le Marais, which will keep you occupied for hours. One of the most interesting is Le Musee Des Arts Et Metiers, which was originally founded during the French revolution and then fully renovated in 2000. The exhibition space – which is located within a former abbey – is dedicated to human genius, with scientific instruments, scale models of famous monuments and a selection of timepieces among the displays.
The Victor Hugo Museum, a museum dedicated to photographic art (Maison Europeenne de la Photographie) and the Doll Museum are among the other establishments you can visit in Le Marais.
Gastronomy
France is well-known as a foodie destination and Paris's Le Marais district is home to a number of excellent restaurants and cafes. During the day, seek out Chez Manon for some refreshments. This bakery is located on rue de Bretagne and it serves up all manner of freshly-prepared goods, including tarts, pastries, breads, baguettes and cakes.
If you want to experience the luxurious side of Le Marais dining, head to the Le Dome du Marais on bis rue des Frances-Bourgeois, where you can sample traditional French cuisine with an Asian touch. Alternatively, book a table at Les Bougresses on rue de Jarente, where you can enjoy authentic French dishes in an intimate setting.
There are countless cafes, restaurants and bars dotted along Le Marais's network of picturesque streets, so keep your eyes peeled for any other hidden gems that you want to return to as you explore.
If you're wondering where you can stay while in Le Marais, click here for information about accommodation both in this district and elsewhere in Paris.