Experience astounding art and culture in Sydney
Tuesday, 23 October 2012 7:31 AM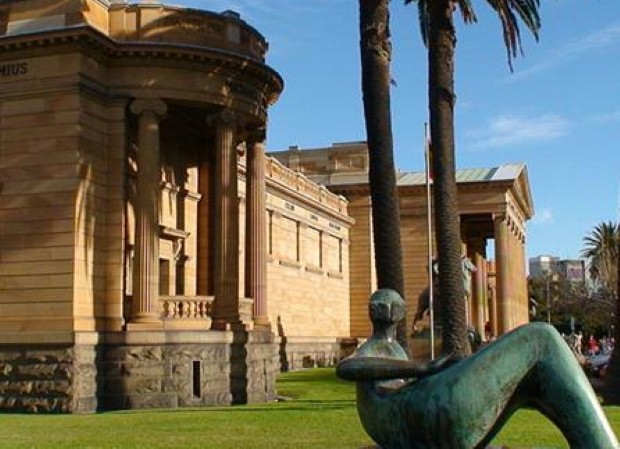 ---
As Sydney is Australia's largest city, it should be of little surprise that it has a fantastic cultural scene. Heading to any of its museums makes for a fun alternative to hanging out at the beach and they are particularly great to visit for a day in the event that the weather isn't good.
With dozens of cultural institutions that you can visit, however, it can be difficult to decide which particular places you're going to see during your break. Of course, once you've taken a cheap airport transfer and settled into your accommodation, you'll want to head out and explore. Here is an insight into some of Sydney's most fascinating museums and galleries.
Museum of Contemporary Art
As you will have probably surmised from its name, the Museum of Contemporary Art (MCA) is dedicated to showcasing fantastic modern pieces from the country's leading artists. Head to the MCA's permanent collection and you can expect to come across works from the likes of James Angus and Hayden Fowler, as well as items produced by people of Aboriginal descent.
The museum also puts on an array of captivating temporary exhibitions throughout the year, so there's plenty of opportunity to take in something new, which you're especially likely to appreciate if you have been to Sydney before. Here, you'll see works by both Australian artists and those from further afield. Among those to have had their pieces exhibited at the museum in recent months are South African artist Nicholas Hlobo and China's Liu Zhuoquan, who created an installation consisting of hundreds of glass bottles painted with a segment of the body of a large black snake.
Admission to the George Street institution is free, although an entrance fee may be charged for any special one-off exhibitions that take place. Once you've finished taking in the works on display, stop by the shop, where you can pick up handmade jewellery, stationery and greeting cards.
Museum of Sydney
A trip to the Museum of Sydney, which sits on the corner of Phillip and Bridge Streets, is a must for all culture vultures taking a holiday in the city.
Designed by Richard Johnson, one of Sydney's leading artists, this museum looks at the history of the city, examining its origins and how it has expanded over the years. Step inside the museum and you'll get to take in a wide array of artefacts, from video installations to colonial-era objects, so there is bound to be something to catch your eye.
Situated in the building's forecourt is the stunning Edge of the Trees sculpture. Consisting of 29 pillars inscribed with the names of local Aboriginal tribes, this piece is an artistic interpretation of the first meeting between the British colonists and the native Gadigal people in the late 18th century.
You may also be interested to note that the museum is built on the site of the country's first Government House. Constructed in 1788, this was the home and office of Arthur Phillip, who was Australia's governor while it was still a British colony, and you can see evidence of this property's remains to this day.
Nicholson Museum
If you like looking at ancient artefacts, the Nicholson Museum is one place that you'll definitely want to visit. Indeed, not only is it home to the biggest collection of antiquities in Australia, but it is also the largest collection in the entire southern hemisphere, so you won't struggle to find wonderful objects from times gone by.
Visit the museum, which is situated within the University of Sydney campus, and you can take in everything from ancient Greek terracotta statuettes to an Egyptian mummy that dates back to 7th century BC, so a trip here is sure to prove a great insight into world history.