UK holiday searches outnumber International 4:1
Wednesday, 17 July 2013 2:31 PM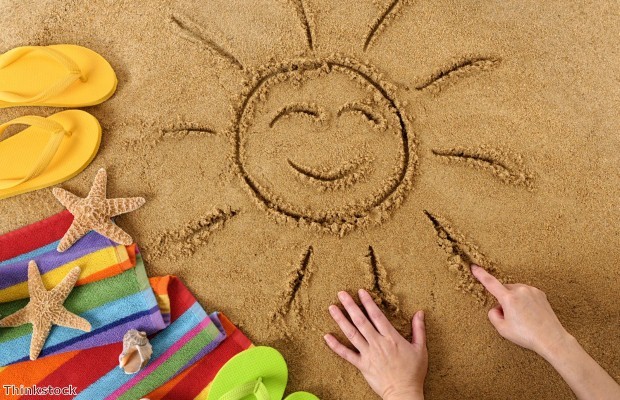 As the mercury rises in the UK, it seems Brits are favouring UK-based locations for their summer break.
In fact, UK holiday searches are outnumbering International searches and beating popular holiday destinations across Europe and beyond; in some cases, by as much as 4:1, according to new statistics released by VoucherCodesPro.co.uk.
The money saving website revealed that the site has witnessed a 313 per cent increase in the number of UK holiday related discount searches in the first two weeks of July, in comparison to the same time last year.
When quizzing 1,311 adult Britons from across the UK on their opinions on 'staycations', 37 per cent of those taking part said they had searched for a UK break within the last month.
Of these, the majority, 53 per cent, admitted that the improving weather was the main factor, whilst 29 per cent claimed that they wanted to save money by booking a UK based holiday.
Just under a fifth, 18 per cent, said that they preferred to travel within the country.
Furthermore, when asked whether or not the current spell of good weather made them more interested in exploring various parts of the UK for a holiday over other favoured travel hot spots such as France, Turkey and Spain the majority, 78 per cent, answered 'yes'.
George Charles of VoucherCodesPro.co.uk commented: "It seems that the warm weather has done more than influence Britons' personal fashion choices- it seems to influence their holiday choices too! We have seen a dramatic increase in searches for UK holidays and travel packages on-site, meaning that many travellers want to take the opportunity to enjoy the great weather whilst visiting some of the historic and beautiful country sights.
"UK holidays are a great way to explore bits of the country that you haven't seen before and with the sunshine set to continue into the next couple of weeks, it has never been a more perfect time to grab yourself a bargain and take a holiday."
This comes as news reports reveal that travel firms have seen last-minute bookings for summer holidays drop due to the hot weather, with some tour operators saying they might be forced to discount packages if the heatwave continues for another week. Others have speculated the weather could have the same impact on the industry as that of the 2010 ash cloud.
On Holiday Group chief executive Steve Endacott said most major OTAs were reporting a severe decline in bookings, which he said was unlikely to pick up while the weather remains so good.
"To be honest few of us saw this coming, having expected a decent lates market without the distractions of Euro Football tournaments, the London Olympics or Royal Weddings," said Endacott in his latest blog for On Holiday Group.
Follow us @travelbite