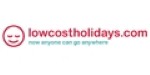 Book Algarve holidays in Albufeira for family fun in the sun
Thursday, 19 August 2010 12:00 AM
---
Cheap holidays are reasonably easy to find, but those that will provide fun for the whole family and be of good quality require a bit more thought. Those who are searching for such a break should consider a trip to sunny Albufeira.
Algarve holidays fit both criteria, combining wonderful sunshine with lots of exciting activities for children and adults alike – it is no wonder that it is such a popular destination for tourists all over the world.
In particular, Albufeira, situated on the coast of the central region of Portugal, is an excellent location for family holidays. The area combines the old with the new to offer sights and activities for all ages, as well as fun trips families can take together.
The town is home to two stunning beaches, perfect for gentle family strolls at the end of the day, sunbathing, sand-castle building – and of course water sports. There are two main beaches – Praia dos Pescardores and Praia do Tunel.
Albufeira is a fantastic location to take part in water activities, with many available for children as well as adults. They offer standard holiday water-based fodder such as banana boat rides – sure to be a hit with the kids – as well as more grown-up activities such as diving.
Glass-bottomed boat trips provide excellent family outings. Leaving from the beach, they allow you to view the marine life living in the waters along the coast.
Surrounding the beaches are wonderfully tempting restaurants, meaning you do not have to venture too far afield for refreshments and meals when spending a day on the beach.
Albufeira is a diverse town that is almost split into two sections, the most family-friendly of which being the Old Town. This area shows the Algarve at its best – beautiful cobbled streets, tiny traditional cafes and restaurants as well as many shops are available for your family's gastronomical and shopping delights.
The marina is a focal point of the town and something of a must-see for all visitors to the area, featuring blocks painted with bright colours that young visitors especially are sure to love.
Albufeira is an excellent choice for families looking for cheap holidays to the Algarve. It embodies sophistication while providing peace and quiet in the Old Town, as well as offering a great range of activities for children.