Escape the cold by heading to Crete
Friday, 26 October 2012 7:33 AM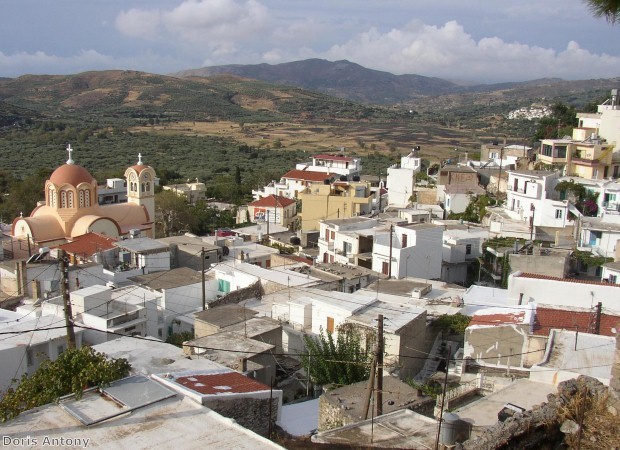 ---
If you simply cannot bear the thought of the days becoming colder, it's a good idea to look into heading somewhere that has slightly warmer weather. One place you should definitely consider visiting is Crete. With the Greek island having pleasant year-round weather, it's the ideal destination to get rid of your winter blues.
While you shouldn't expect the temperature to be quite as sweltering as it is in June or July, it should still be hot enough for you to forget all about the dreary conditions back in the UK. This will definitely be the case if you visit Rethymno and – despite it being the smallest prefecture on the island – it has more than enough places where you can relax in the sunshine.
Wherever in the region you choose to book a Greek luxury holiday villa, you can be confident of being close to the sea. In fact, you will actually be near two, as Rethymno has two separate coastlines. Go north and you will get to take in amazing views of the Cretan Sea, while the Libyan Sea lies along the area's southern shore.
If you're hoping to see the latter, you ought to head to Preveli, where you'll come across a gorgeous stretch of sand fringed by palm trees. Indeed, the word preveli translates as 'palm' in English, so it should be no surprise that this is a verdant paradise. With a pretty little lagoon also found here, it's a great place to connect with nature and bask in the glorious sun, whether you choose to go for a gentle stroll or simply sunbathe and relax.
Another fantastic destination where you can get some sun while everyone at home is freezing is Panormos. This lovely coastal village is home to a pristine beach that provides equally-wonderful conditions for sunbathing, as it does for swimming. Whatever you choose to do here, if you find you've worked up an appetite you should head to one of the nearby tavernas for some refreshments.
As the area's largest town, the synonymous-named capital of Rethymno is certainly somewhere you should visit for a sun-soaked holiday. With an expansive stretch of golden sand, here you can lay down a towel and take in fantastic sea views while working on your tan.
Once you've had your fill of sunbathing for the day, wander back into Rethymno's old town in order to see some of its gorgeous period buildings. These include, among others, the 6th-century Venetian Lotzia. This has been used for a range of purposes over the years, including being a mosque and a meeting place for local noblemen, although it is now the local public library. Alternatively, you can visit the Nerantze mosque on Vernardos Street. While this was initially built to be a Venetian church, it was converted into a mosque following the Turkish occupation of Crete in the 17th century.
Just a short distance outside the town is Nea Magnesia, a lovely village that lies just 1 km from the coast. Come to the golden sandy stretch and you'll be in a great place to kick back and relax in the warmth of the Greek sun. If you want to work up a real sweat, you should try some of the sports on offer here, including paragliding and horse riding.