Highlights of a holiday in Cape Town
Friday, 1 June 2012 2:19 PM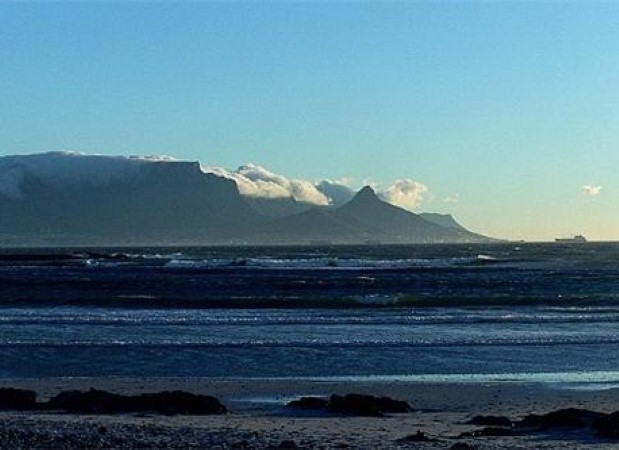 ---
Going on a holiday to Cape Town is a dream come true for many people, with the city offering plenty to do, whatever type of trip you're hoping to have. Read on to find out just a few things you can get up to on a getaway to the South African city.
Situated on the country's south-western coast, Cape Town has been a favourite among tourists for many years. The region not only offers spectacular views of the South Atlantic Ocean, but there are also plenty of historical attractions, cultural sights and beautiful natural areas to explore.
Table Mountain
One of the most famous outdoor spaces to visit in Cape Town has to be Table Mountain. The peak reaches 1,085 m and looks over the city below. This is one of the many benefits of heading to the summit, as you can take in the spectacular sight of bustling Cape Town from one of 11 viewpoints.
The vista extends beyond the city as well, and you'll be able to spot Robben Island, the coastline and the Cape Peninsula in the distance. In Table Mountain National Park, you may also catch the sight of wildlife, including girdled lizards, agamas, snakes and butterflies, porcupines and mongooses.
Travelling to the top of Table Mountain makes for an adventurous daytrip during your holiday to Cape Town, but don't worry if you're not particularly fit, as there are many ways to reach the summit without having to hike. For instance, you could take a cable car to the top, enabling you to enjoy beautiful views of the city, as well as the green lush mountain itself. The cable car also has a revolving floor to enable you to enjoy a 360-degree vista.
However, if you are feeling energetic, you could opt for one of many hiking routes up the mountain. Tourists who want to spend time in Table Mountain National Park and really take in the scenery can choose a trip that lasts for a few days, such as the 97-km Hoerikwaggo Trail. You'll certainly take in some breathtaking sights during this trip, so make sure to bring your camera!
Robben Island
One of the first things holidaymakers do when they hop off their long-haul flight to Cape Town is organise a trip to Robben Island. This isle is situated 9 km away from the coast and is most famously known for being where former president Nelson Mandela was imprisoned for 18 out of his 27-year sentence.
He was incarcerated for his involvement in the African National Congress's armed wing Umkhonto we Sizwe. Mandela was also well known for his importance in fighting for racial equality in the country, which is why many people find visiting Robben Island particularly poignant.
Here, you can take guided tours around the isle, visiting the small cell where Mandela lived for nearly two decades. Former political prisoners lead the tours, so you will really get an idea of what it was like for them here.
To commemorate the involvement prisoners who were once on the island had in overthrowing a brutal regime in South Africa, UNESCO declared it a World Heritage Site in 1999 in honour of the "triumph of the human spirit".
Go whale watching
If you want a chance to see some of South Africa's beautiful marine life, take a trip to Hermanus along the Western Cape. The area is famous for being an excellent place to spot whales, particularly during the months between June and November.
Visit this area and you won't even have to leave the shoreline to spot one of these majestic creatures, with mammals such as the southern right, bryde's and humpback whale commonly sighted in this region.
They typically swim up to 200 m from the coastline; however, you can take a boat trip if you want a closer look at them. If you visit when the whale crier uses the kelp horn, you might even see the creatures swimming within 20 m of the coastline.
Those visiting the area at the end of September could head to Hermanus during the annual whale festival, which will give them the opportunity to take part in fun activities, as well as spot a number of the animals.