Escape at short notice on last minute cruises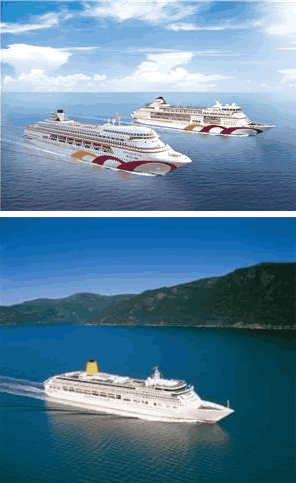 Last minute cruises are ideal for impulsive travellers looking to head away on a whim.
At Iglucruise.com, holidaymakers can view a variety of last minute cruises in the form of a list updated daily.
Savings can be substantial, with prices falling by as much as 75 per cent in some cases.
Despite this, the last minute cruises can actually offer as much as eight weeks' notice before the departure date.
Of course, more immediate departures are also available for travellers looking to escape within the next three to five days.
Who offers last minute cruises?
At any one time, last minute cruise deals are available with some of the most recognisable names in the industry.
Royal Caribbean and P&O Cruises are just two examples, although plenty more regularly feature on the list at Iglucruise.com.
The holiday types available also vary, some including the cruise alone, while others incorporate transfer flights – which could help to ease the headache of trying to reach the departure port in relatively little time.
Durations also vary from weekend voyages with two nights spent onboard, through week-long trips to luxurious fortnight cruises if a longer getaway is desired.
The list at Iglucruise.com provides full details of duration, type of trip, original price and new, discounted price – as well as the cruise line operating the voyage.
Departure date and the ports of call are also provided, ensuring holidaymakers have the key details necessary to make a quick decision about which cruise they would like to book.
Last minute cruises – a great deal
Last minute cruises can make the great deal offered by holidays on the waves even better for passengers.
Iglucruise.com suggests that they can allow 11th-hour bookings on "some of the best cruise deals around".
However, even before the last minute discounts are applied, cruises can prove to be effective value for money compared with other trips.
They are comparable with all-inclusive holidays, as the ticket price commonly covers accommodation onboard the ship, meals and much of the entertainment which takes place during the voyage.
Some deals also include the price of alcoholic drinks to allow holidaymakers to budget even more carefully while at sea.
---