A guide to historical Lucca
Friday, 25 May 2012 6:43 AM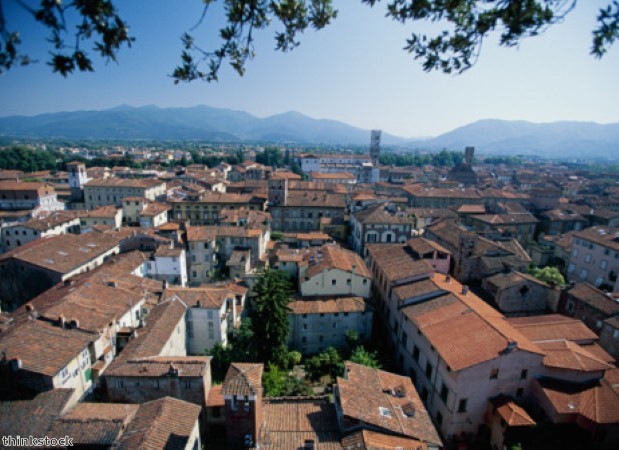 ---
The beauty of booking an independent villa in Italy is that you have the freedom to relax in the property and come and go as you please – and you may value the same level of independence when it comes to excursions. Lucca is the perfect spot for a self-guided tour.
This city in Tuscany has a wealth of historical attractions to recommend it and its size in comparison to Florence means that it is perfectly possible to explore it without being accompanied by a guide. However, it's worth familiarising yourself with its past and some of its most famous sites before you embark on your tour.
The city walls
Lucca's most famous attraction is its walls, which were built during the Renaissance period. What makes them unusual is that they have remained standing despite the city expanding within their confines. As a result, Lucca is one of Tuscany's best examples of a traditional walled settlement.
Simply taking a walk along the walls is a trek in itself, as the perimeter measures around 4 km. However, you won't notice how long it takes as you'll be gifted with outstanding views across the city. For something a little different, you could hire a bike and cycle along the walls.
The towers
Like many of the oldest towns and cities in Tuscany, Lucca has several historical towers that stand over it. Here, one of the most famous is Torre Guinigi, which you will recognise instantly as it has oak trees growing on the top of it.
There was a time when the city boasted hundreds of towers and steeples and although most of these are no longer standing, seeing those that do helps to paint a picture of what Lucca once looked like. Climbing the 25 flights of steps to the top of Torre Guinigi will reward you with magnificent views. Alternatively, you could climb the clock tower Torre delle Ore for a different vista.
Villa Reale
While Lucca has a host of historic attractions to enjoy, outside the city walls there's plenty more to see too. The hills around the settlement are home to some beautiful old villas, including Villa Mansi and Villa Torrigiani – but Villa Reale is one of the most striking.
It is the gardens that prompt tourists to flock here as they are a real sight to behold. The park was created in the 17th century and features a water theatre and lemon gardens. When the sun is shining, there are few better places to go for a stroll before heading back to your own villa for the evening.