Travel the Cotswolds in spring with rail tours in England
Thursday, 10 February 2011 12:00 AM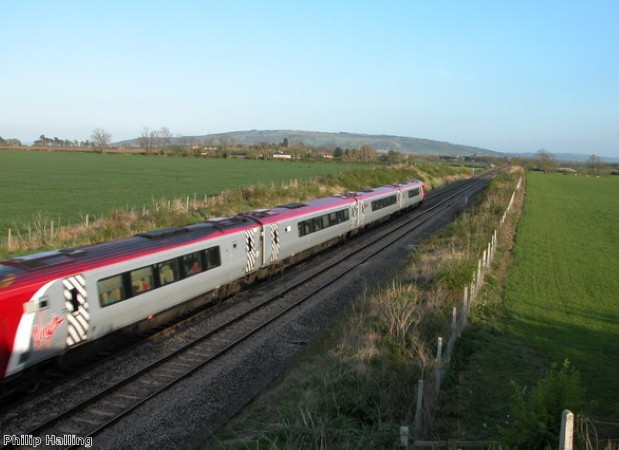 ---
If you're keen to explore the great British countryside, why not choose train holidays? Capturing the romance of rail travel and the beautiful rolling English landscape, there is no better way to see the country's most attractive scenery.
Indeed, rail tours in England can take you to seminal locations such as the birthplace of Shakespeare and famously picturesque – and quintessentially British – destinations such as the Cotswolds.
And by choosing rail tours, you'll find you can visit a variety of locations without the stress of arranging your own connections and transfers – as well as learning about the history of the places you visit.
Starting your spring rail holidays in Stratford-upon-Avon, you will find yourself in the birthplace of the famous bard himself – William Shakespeare. This beautiful town attracts scores of visitors each year, keen to learn more about the man and the area's associations with him.
During your stay, you can do the very same. Take a walking tour through the centre of town and discover three properties closely connected with Shakespeare. Here you will be able to see his birthplace, as well as Nash House, which contains many period artefacts.
Travelling down to Warwick Castle the next day, you will be able to explore this fascinating fortification to your heart's content. Build in 1068 by William the Conqueror, the castle holds an interesting past which you can discover as you venture through its corridors.
Meanwhile, re-enactments and other events also regularly take place in the castle grounds, which could be something history enthusiasts are particularly keen to see during their break.
And while the building itself is incredibly fascinating, don't forget to explore the gorgeous gardens, which are almost as impressive as the towering fortress.
Continuing your journey, you will come to Kidderminster and board the Severn Valley Railway to the town of Brignorth. Brimming with history, Brignorth is a market town in which you'll be able to spot Tudor-style buildings and castle ruins, as well as beautiful gardens aplenty.
The next day will see you board a coach for the Cotswolds, stopping first at the village of Bourton-on-the-Water. Quaint cottages are visible at every turn and you'll find yourself captivated by the tranquil scenes the village offers.
Boarding a heritage train on the Gloucestershire Warwickshire Railway, you'll travel through idyllic countryside scenes to visit Cheltenham. During the journey back on the same line, you'll have the chance to alight at Stow-on-the-Wold. This charming village is made even more magical by its hilltop location, from which there is a staggering view of the countryside below.
Returning to Stratford-upon-Avon, you'll have time to explore this exciting town further. Among the places to visit is the Shakespeare Centre Library, which could prove to be a particular treat for literature buffs and fans of the bard.
Home to original manuscripts, as well as some of the earliest books in English history, here you'll find a range of fascinating artefacts waiting to be explored.
And of course, spending some time simply walking around this scenic town is an equally pleasurable pastime – and a great way to soak up the sights, sounds and smells of this historic and picturesque location.
In the evening, head to the Courtyard Theatre to see the prestigious Royal Shakespeare Company perform – certain to be one of the highlights of your trip, and the perfect way to round off your tour.
The next morning you will be able to start the journey home, however, not before you have enjoyed a great breakfast and perhaps even a little more exploring, if you wish!
Travelling around England by rail is a great way to have a relaxing holiday in beautiful surroundings. With so much history and gorgeous scenery, the English counties are teeming with things to see and do and offer something for everyone.
Journeying by rail, you will find yourself able to relax as these picturesque scenes unfold – and you will even be able to travel on heritage coaches which recapture the romance of rail travel.
Encompassing all kinds of attractions, rail holidays in England make for perfect breaks a little closer to home.