The world is your oyster on solo adventure holidays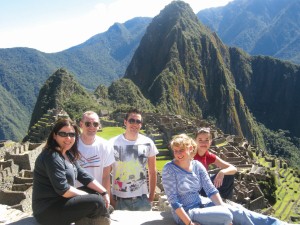 Is there somewhere you've always wanted to go, or an activity you've always wanted to try?
The thing about going on an adventure holiday is that sometimes the other people in your life aren't interested in taking part in the same types of experiences. Plus, scheduling can be a nightmare when everyone has busy schedules!
But that doesn't mean the idea of trekking through a Thai jungle on the back of an elephant or sailing down the Nile needs to be an unfulfilled dream. Just go for it on your own!
Singles adventure travel has been gaining popularity for several years now, as more and more people are choosing to take the leap and set out to experience the world in their own way.
That said, you don't need to travel by yourself to be a solo traveller. With the options available from Explore Worldwide, you can go on the adventure with a group of like-minded singles, giving you the chance to have some amazing life experiences, and maybe even make some friends along the way.
You could even meet that someone special during your getaway – what a great story that would be to tell the grandchildren!
Make a bucket list – and start crossing things off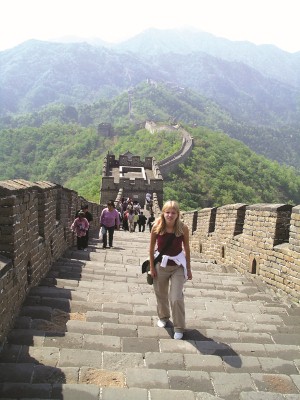 The world is awfully big and full of amazing people, intriguing places and exciting activities.
With so many opportunities to see new locations and try new things, why spend your precious holiday time sitting at home on the sofa simply because you don't have somebody to travel with?
Instead, try brainstorming all the places you want to go and things you want to do. Then write them all down. Many people call this their bucket list – that is, things to do before they 'kick the bucket'.
Depending on your interests and spirit of adventure, points on this list might include exploring the breathtaking Angkor Wat in Cambodia, hiking the Inca Trail to Machu Picchu in Peru or seeing penguins in their natural Antarctic environment.
Or maybe you're looking for less of an adrenaline rush? You could learn how to make cocktails in Cuba, ride a mule over the Atlas Mountains or behold the wonders of the Valley of the Kings in Egypt.
In addition to these amazing experiences, you'll also have plenty of time to relax and unwind with your fellow holidaymakers. From picking your way through bustling markets to find unique souvenirs, people watching in a street-side cafe or dancing to the early hours of the morning in a fabulous nightclub, you can really get to experience some little corner of the world.
Start planning your next adventure with Explore Worldwide
Wherever you choose to go and however you want to spend your well-earned holiday time, the touring holidays from Explore Worldwide will give you the chance to see the world in a way that suits you.
All of our getaways are perfectly suited for solo travellers, as you'll be touring with a group of other people who you will get to know during your journey. However, we also reserve a few of our holiday packages for singles only. This means everyone in your group will be in the solo traveller mindset.
What's more, with this travel option, all prices are set for single rooms – so you don't need to worry about paying for extra space that you won't use.
To find out more, visit our website at www.explore.co.uk. Alternatively, give us a call on 0845 291 4541. We'll be happy to answer your questions and help you start planning your next holiday.
---