Egypt pyramid and royal tombs reopen to the public
Tuesday, 23 October 2012 11:50 AM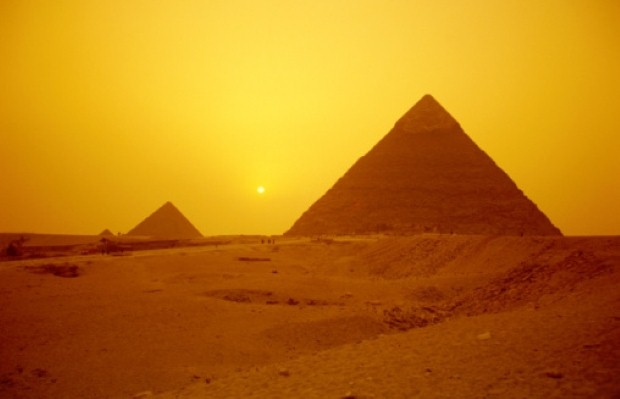 Six tombs of the high officials and nobles of the Old Kingdom at Giza have been re-opened to the public after 25 years, along with the Pyramid of Khafre, which has been closed for restoration work for 10 years.
The Pyramid of Khafre is the second largest of the ancient Egyptian Pyramids of Giza and the tomb of the fourth-dynasty pharaoh Khafre.
The pyramid is made of blocks of limestone weighing two tonnes each and is almost 137 metres high.
It was built between 2558-2532 B.C, around the same time as the Sphinx which was cut directly from the bedrock at the base of this pyramid.
The six tombs were first discovered in 1927 and include the tombs of Princess Mersankh, the granddaughter of the builder of the Great Pyramid King Khufu, the tomb of Seshem-Nefer, one of the largest on the Giza Plateau, and the tomb of Senefru-Kha-Ef, the king's treasurer.
Many of the artefacts found, along with the sarcophagus and mummy of Princess Mersankh are now located in the Egyptian Museum in Cairo.
A 4-night luxury break with Discover Egypt is from £769 per person including return scheduled flights from London Heathrow, bed and breakfast accommodation at the exquisite five-star Mena House Oberoi located near the famous Pyramid of Cheops, excursions to the Pyramids, Sphinx and Cairo Museum plus transfers in Cairo.
Follow us @travelbite