France and Greece: perfect places for active breaks
Thursday, 26 April 2012 7:04 AM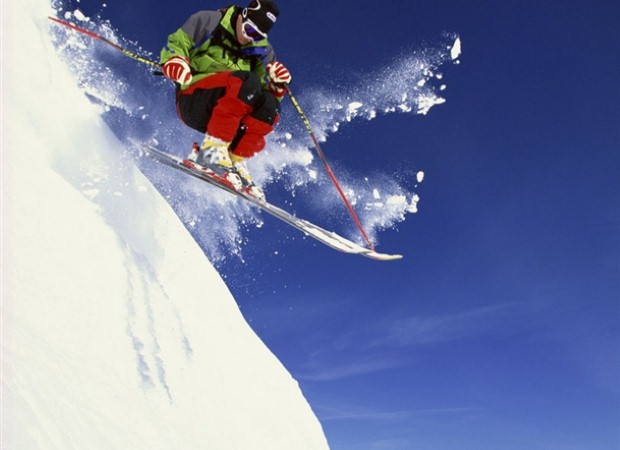 ---
Taking an active break is a great way to not only try a range of exciting sports, but also to soak up breathtaking scenery. Fantastic adrenalin-pumping activities can be had all over Europe, so, whether you fancy a summer getaway spent windsurfing or going on a ski holiday, there's plenty of choice. Two of the best destinations on the continent for adventure lovers, however, are France and Greece.
France
If you're considering booking ski holidays for 2013, France is one place you will certainly want to think about heading to, due to the quantity and quality of its winter sport resorts. Meribel has long been regarded as one of the country's top skiing spots, not least because its position in the Tarentaise Valley means good conditions are virtually guaranteed for the entire winter season.
Not only will you find dozens of well-maintained pistes that make for fantastic alpine skiing, but there are also plenty of parks where you can try your hand at freestyle tricks. One of these is Area 43, which features 220 m of rails and a mini-skate ramp, while the Moon Park has boxes, tables and other obstacles.
Meribel will have more than enough to keep you occupied, although if you fancy a change of scenery for a day, you have lots of options. The resort is positioned in Les Trois Vallees, so after buying a special pass you're in a prime place to access more than 600 km of pistes, including those found in Courchevel and Val Thorens.
Of course, there are plenty of other places in France that offer top-quality skiing, with Morzine regarded as one of Europe's prime spots for winter sports. Not only was it the first resort to embrace snowboarding in the early 1990s, but its location in the heart of the Portes du Soleil puts you in the centre of the biggest linked skiing area in the world.
With more than 650 km of pistes readily accessible from the moment you step out of your ski chalet, it is ideal for beginners and advanced skiers alike looking to push their skills. There are plenty of other activities on offer if you fancy something a bit different, including snowmobiling, paragliding and snowshoeing.
Greece
France is a great place for an activity break, but you shouldn't think that it is your only option for enjoying world-class sports facilities. If you'd prefer to soak up the Mediterranean sunshine on your next holiday, Greece is worthy of a look-in and Vassiliki is one of the most popular resorts in Europe for water sports.
Every summer, the pretty town – which is situated on the southern shore of the isle of Lefkas – welcomes thousands of windsurfing enthusiasts looking to make the most of the predictable wind and gentle waves by pulling off amazing tricks.
Don't worry if you're a total beginner in the sport, as it's easy to take lessons run by expert instructors who'll show you everything required to be safe in the water. The morning breeze is consistently gentle, meaning you have at least a few hours to learn the ropes in comfort, but as it steadily picks up over the course of the day, experienced windsurfers will have the chance to try technically-demanding moves.
There are plenty of things to do on dry land too, with the lush olive groves that surround Vassiliki pleasant to explore on an afternoon walk. The landscape also lends itself well to mountain biking, although you may prefer to simply lie on a sandy beach for a while and relax.