Drive from Oslo to Bergen for great views on a European holiday
Thursday, 20 October 2011 10:11 AM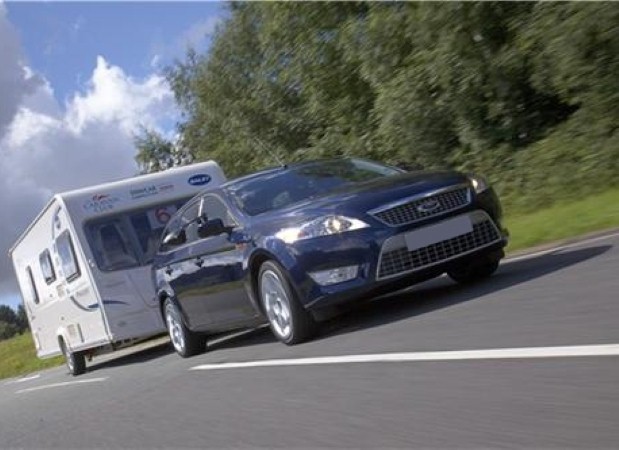 ---
If you're looking for somewhere to enjoy a driving holiday around Europe, you might want to head to Norway, as it boasts some spectacular views that you won't forget in a hurry.
For caravan enthusiasts, there's nothing quite like setting off on the road with your friends or family for a few days of fresh air. So, before you arrange your motorhome insurance, you need to decide where you're going to enjoy your next break.
Norway in northern Europe could be an ideal option as it is home to breathtaking sights that will leave you speechless as you cruise over its mountainous roads and past its many natural wonders.
Indeed, the country is a great place to visit if you want to escape from it all, as you can soak up the fresh air, taking a few days to stroll around it national parks, snowy peaks and mountain lakes.
But Norway's cities are also well worth a visit and you can make the most of your trip away by driving between its capital Oslo and Bergen.
You're not likely to be short of things to do if you stop in Oslo for a couple of days as the city has a wide range of museums, galleries and attractions to see. You'll be able to find restaurants, cafes and bars, where you can enjoy evenings out, while the capital is also renowned for the variety of outdoor activities on offer.
Head to some of the nearby ski resorts where you may want to slip and slide down the slopes, or you might prefer to hop on a bicycle and ride around the city or its surrounding forests.
There are plenty of things that are likely to catch your interest in Oslo, and it is also a great place to learn more about Norway's culture, history and traditions. Visit the Akershus Fortress for a lesson in the nation's royal past, while the Holocaust Center will inform you of how the country was affected by World War II.
From Oslo, hop in your motorhome or hook your caravan up to your car for a journey across Norway's beautiful countryside. Venture west through Naeroyfjord, which is one of the most breathtaking fjords you are likely to encounter.
The mountain region is divided by a sliver of water, which would have been the result of a glacier. On a visit here, you will be able to see the impressive stone walls of the cliff faces as they stretch far into the distance and the deep river that separates the two pieces of land.
Upon reaching Bergen, you'll have seen some of the most spectacular views of forests, snow-capped mountains and pristine glacial lakes. And if you enjoyed the sight of Naeroyfjord, you're likely to have a good time visiting Bergen, as it is known as the gateway to Norway's fjords.
However, if you wish to stay in the city, you'll still be met by beautiful scenery as Bergen is covered in traditional wooden houses and surrounded by mountains, woodland and lakes.
The city is bursting with history with its cobbled streets and authentic antique architecture, which is why it has been declared as a UNESCO World Heritage site. One of the best ways to appreciate Bergen is simply to walk around it, taking in the sights of the coloured wooden buildings, open squares and bustling harbour.
A visit to Bergen is definitely an ideal way to round off your European driving holiday, but before you head out on your adventure, make sure you have looked up caravan insurance quotes.
This will ensure that when you're cruising through Norway's beautiful countryside, you can relax with the knowledge that you bought the cheapest caravan insurance possible.