Rivers, lakes and mountains on an Alaskan adventure tour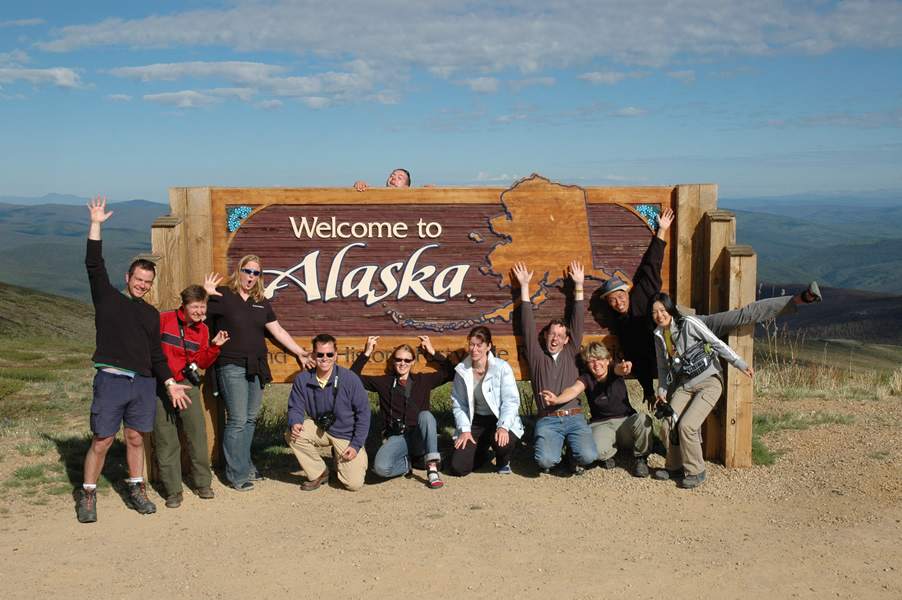 Alaska is situated in the far north-west of North America and is the least densely populated part of the continent.
This should get those who love adventure holidays excited, as the state could provide them with many opportunities to explore off the beaten track and to step foot on ground that not too many of their friends will have visited.
Putting it into perspective, the Alaska Office of Tourism Development claims that in the summer of 2008 (May to September), there were 1.7 million out-of-state visitors to Alaska.
Facts and figures
Ahead of any trip to a new destination it is good to gain some local knowledge and those planning a trip to Alaska should be aware that the state is home to 17 of the 20 highest peaks in the United States.
Alaska's Mount McKinley is the highest peak in North America at 20,320 feet above sea level and it is known as Denali, or 'The Great One'. Intrepid travellers may also be interested to hear that the Yukon River, which runs for almost 2,000 miles across the state, is the third longest river in the US.
There are thousands of other rivers and millions of lakes in Alaska, as well as around 100,000 glaciers, according to the state's official website.
Denali National Park
America is full of national park areas and Denali National Park is one that you may want to visit on your adventure tour of Alaska.
It is an area boasting a diverse and intriguing history, as it played a part in the early 20th century gold rush, as well as being a great spot for mountaineering over the years. Going even further back, there is also evidence of some life forms at Denali from thousands of years ago.
The park itself offers a variety of activities for those on Alaskan holidays, but they differ depending on the season. In summertime, you will be able to get involved in day hiking, backpacking and cycling, as well as fishing, mountaineering and any number of ranger programmes organised by the park's staff.
When it gets a bit colder and the winter sets in, you may want to sample cross country skiing, snowshoeing or dog mushing.
There really is something to keep you occupied whatever the weather conditions. Denali National Park has a very informative visitor centre that will help teach the things you need to know to ensure your Alaska adventure holidays are full of fun and exciting escapades. There is certainly something for everyone at the park – whether you are young or old, male or female, on an adventure trip or just looking to soak up some culture.
Tangle Lakes
With so many lakes and rivers in Alaska to take in, it would take a long time to tour all the state's spectacular water spots.
You may wish to visit is the Tangle Lakes region, which is a great area for fishing or spotting the array of fishes that call Alaska home.
Remember to wrap up warm though, as this central part of the Denali Highway is cold all year round.
Sea kayaking
There are a number of adrenaline-inducing activities that you can take part in during a trip to Alaska, but perhaps one of the most exciting is sea kayaking.
Why not get involved in this pursuit when you visit the fjords? As there is so much water around in Alaska, it only seems natural to try out your sea legs and take advantage of the plethora of rivers and lakes that are there to be explored.
Alaska is the state in the US that has the longest coastline so surely it is only right that you experience a water-based activity.
However, if sea kayaking is not for you then perhaps white-water rafting or canoeing is – both pursuits can be tried in various locations across the state. Alternatively, there is always the option of a cruise, where you can sit back and take the views in, instead of putting in the hard graft yourself!
Make the most of your trip
Choosing TrekAmerica for your Alaska adventure tour is beneficial as the company provides an expert guide who can point out all the things you need to know about the northern state.
One of the tours offered by the group allows you to circle around the region, starting and ending in Anchorage.
You will get to witness many of the aforementioned wonderful sights and a whole lot more, while the transportation during the fortnight-long tour is all provided and much of the camping equipment is too.
To really get to know Alaska and get underneath its skin, choose TrekAmerica's Alaska Wonder tour.
---