What to see and do in Yosemite National Park
Friday, 1 June 2012 7:34 AM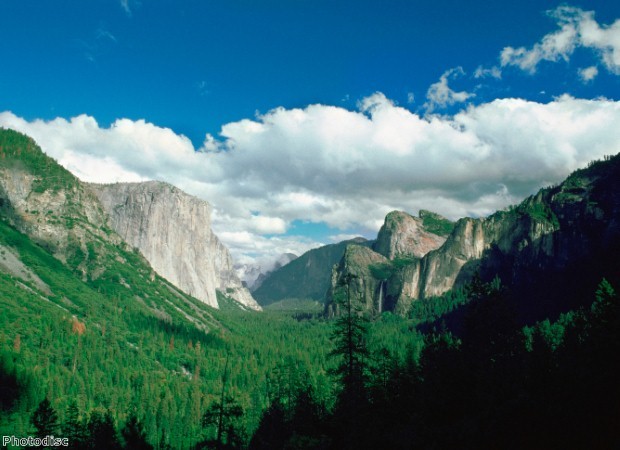 ---
As one of the US's first wilderness parks, Yosemite has long been a popular destination for travellers looking to combine great scenery with a spot of adventure. Read our guide to find out all about this fascinating site and what you can see and do here.
Yosemite: a brief history
Travellers first began visiting the part of California now known as Yosemite National Park back in the mid-19th century, but its history goes back much further – tens of thousands of years, in fact. The first people to settle here were the Ahwahneechee, followed by the Europeans who flocked to America to start a new life in the 1800s.
The park itself was created in 1890 after naturalist John Muir campaigned for Yosemite to get national park status following Yellowstone's achievement of the same title. It now attracts 3.5 million visitors looking for the ultimate USA national park holiday experience every year.
What to see
Around 95 per cent of Yosemite's 1,200 square miles is wilderness, giving you some idea of the natural riches that can be seen here. The Merced and Tuolumne rivers both flow through the park, resulting in some spectacular waterfalls – including the highest in the country, Yosemite Falls – and a wealth of water-based wildlife to spot.
The scenery is dominated by huge domes, peaks and canyons that formed as a result of glaciation. Also look out for massive chunks of granite, which characterise the landscape of the nearby Sierra Nevada mountain range, too.
Over 400 vertebrate species inhabit the park in total, including at least two that are thought to exist only in Yosemite. Animals to keep an eye out for range from bobcats, California ground squirrels and mule deer to black bears, bats and spotted owls. Thousands of plants also call the site home, providing much for keen botanists to examine.
If you want to learn more about Yosemite's history, head to the Yosemite Museum in the valley, where you can find out all about John Muir and the park's flora and fauna by viewing some of the impressive collections of archaeological finds, historical records, mementoes and photos that have been amassed over the years.
What to do
As you might expect from a national park of this size, there is much for visitors to get stuck into activity-wise. Popular pursuits include cycling along the 12 miles of dedicated bike paths that can be found near Yosemite Village, as well as skiing and snowboarding in certain areas between December and mid-March.
Hikers will also be in their element thanks to the excellent trails that can be found all around Yosemite. You can choose from easy walks to spectacular sites like Bridalveil Fall, as well as more difficult treks to equally impressive sights if you've got more hiking experience.
If walking and cycling are too strenuous for you when it comes to exploring Yosemite, consider going horse riding instead. You can book on to guided tours where an experienced rider will lead the group around the park on horseback, with mules carrying the luggage. You'll ride for a few hours on each day and stop every so often to snap some pictures and enjoy lunch.
Keen climbers will relish the opportunity to climb the cracks in the massive domes and walls all around the park. Traditional climbing isn't really possible here, though, so make sure you're properly kitted out and that you learn the basics of crack climbing before you have a go at the higher grade fissures.
Yosemite's activities aren't just confined to dry land. The rivers, lakes, ponds and streams here provide several ways to see the park. Fishing enthusiasts can try their hand at catching one of the many fish that reside in the Merced and Tuolumne rivers, as well as those in stiller waters. There are several regulations to abide by, though, so read up on these beforehand.
Alternatively, you could make the most of the fast flowing Merced by going rafting along it. The stretch of the river between Stoneman Bridge and the picnic area at Sentinel Beach is ideal for rafting, as well as the South Fork at Wawona.
You can enjoy a gentler stint on the water by going rafting at Tenaya Lake, where the current is calmer, giving you lots of time to appreciate the surrounding scenery.