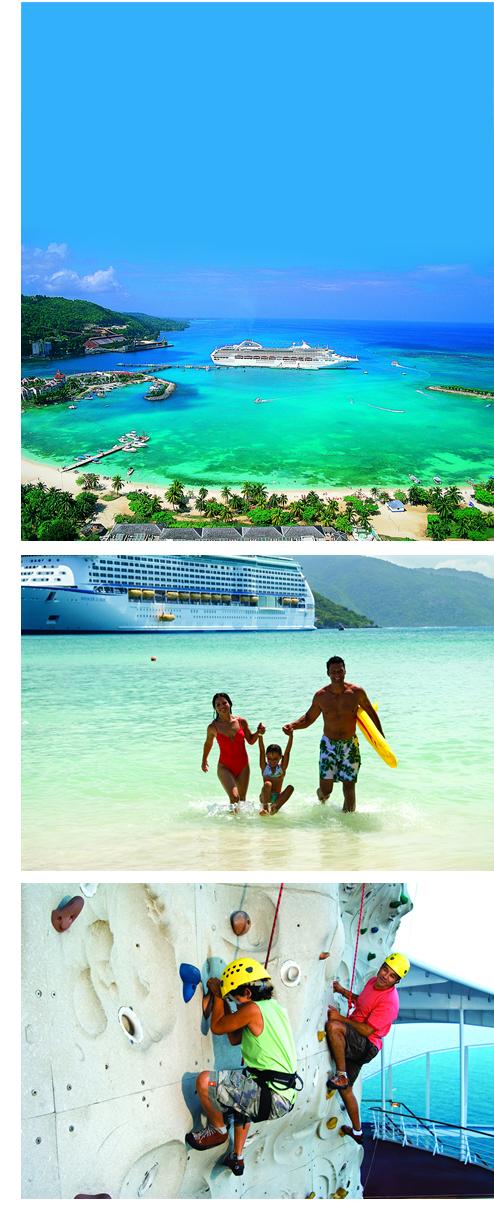 Booking any holiday, with so much choice around can sometimes feel like a minefield, and being secure that you've found the best cruise deal is no exception.
Everyone likes a discount and cruise deals are available throughout the year on a huge selection of ships, destinations and dates.
To secure the best deal possible make sure you follow a few guidelines and you'll get the lowest possible price.
It may appear that to secure the lowest cruise fares, booking online directly with the cruiseline will be the wisest choice, but in fact, travel agents and cruise specialists generally beat their price and also have access to the newest cruise deals.
Plus, they are a one stop shop to all cruiselines so can compare operators of similar standards, itineraries and dates to see who has the cheapest deal. They will also be able to advise on what is included in each price to be compared.
Most travel agents and cruise specialists have a website, look for special offers and cruise deals which is where they will list their lowest prices and any promotional offers such as free places for children, onboard credit and complimentary shore excursions.
Taking a cruise holiday can involve many elements including transfers, flights, parking, pre and post cruise hotels and the actual cruise. If you feel confident in Booking Independently you may find you can reduce the price of the overall package and make your own deal.
If there is an itinerary that departs from a UK port this can also save money as there won't be flight costs to consider.
This also gives passengers the opportunity to take advantage of last minute cruise deals.
There are a number of months throughout the year when cheap cruise deals are more readily available. Many cruise ships will experience a low season when children are in school, so months such as January, April, May, September, October, November and early December can offer cheap cruises.
Signing up for newsletters with cruise specialists and travel agents will keep you updated as and when promotional deals become available. They will also inform you of an early booking discounts, or alternatively, any last minute deals.
Another point to consider is that most cruise lines have a customer loyalty program that is valid after a passenger has cruised once with their company. As the number of cruises taken increases, so do the benefits, including some steep cruise discounts.
When purchasing a cruise, buyers must be aware of all the associated costs when comparing one cruise over another.
Extra costs such as taxes, fees, port charges, gratuities, beverages, shore excursions and fuel surcharges can all drive up the total cost of a cruise. When looking for a cruise deal, bargain hunters need to be prepared to research and negotiate.
You should always do your own research before booking to find the lowest rates on a cruise and then keep an eye on the price after booking to be aware of any price decrease as the cruiseline will match it if they have lowered the price.
The more flexible you can be in date of travel, length of cruise, cruiseline, ship, destination and stateroom preference, the better the bargain you are likely to find.
Flexibility really is key if you want the best bargain around. Always ensure to read the fine print before committing to any cruise as there will inevitably be restrictions and penalties for cancellations or amendments.
---