Top 5 attractions to visit on school trips to Valencia
Wednesday, 29 February 2012 1:30 PM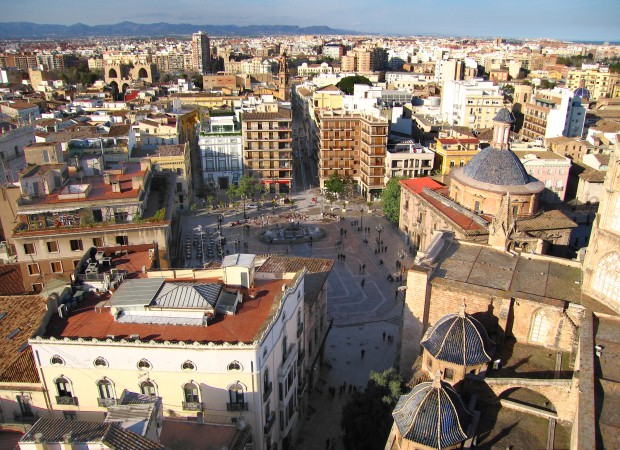 ---
A school trip to Spain is a great way to help your students learn the language and gain an insight into this fascinating country's culture. Choose Valencia as your destination and you will be treated to a fine selection of historic, artistic and fun attractions.
La Lonja de la Seda
No visit to Spain's third largest city is complete without seeing this UNESCO World Heritage site. La Lonja de la Seda is a group of buildings that were constructed between 1482 and 1533, and originally used as a silk exchange.
It is not the former usage that makes them so interesting, but their design. The site is regarded as one of the world's finest examples of the late Gothic style in secular buildings, but also boasts some stunning Renaissance decor – a combination that makes it unique.
City of Arts and Sciences
All school trips should include visits to museums, particularly if you can find one that boasts interactive exhibits that help to make learning fun. The futuristic City of Arts and Sciences complex in Valencia fits the bill perfectly.
It features an IMAX cinema, an opera house and the Oceanografico, which is Europe's largest aquarium and home to more than 500 species from around the world. The site also has a world-class science museum that includes fascinating exhibits on electricity, gravity and sport.
Valencia Cathedral
The huge cathedral is one of Valencia's most impressive sights, thanks to its combination of an eye-catching facade and the collection of artworks in its chapels. Work on the building began in 1262 and it has been added to on a regular basis since, so features a number of different architectural styles, together with pieces by Vicente Masip and Pablo de San Leocadio.
Museu de Bellas Artes
Valencia is particularly suited to trips for art students, as it is home to the Museu de Bellas Artes. It houses one of the most important collections of fine art in Spain, including works by many of the country's greatest painters.
Its permanent collection features El Greco's St John the Baptist, Francisco Goya's Playing Children and a self portrait by Diego Velazquez. Your group will also find pieces by Bartolome Esteban Murillo, Alonso Cano and Juan Valdes Leal in the gallery.
Theme parks
A good school trip should include an element of fun and there is no better place to do that than at one of the region's theme parks. Organise a day trip to Aquopolis or Terra Mitica and your students will be able to take a break from learning.