Relax in the hot springs of Bagno Vignoni with a luxury villa in Tuscany
Thursday, 13 January 2011 12:00 AM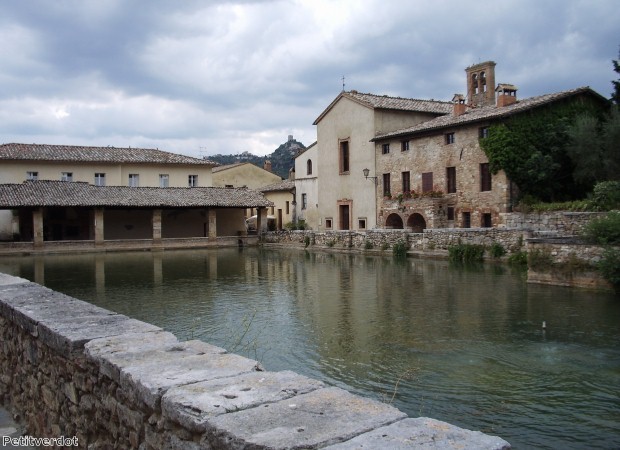 ---
If you're looking for a truly relaxing European break where you can enjoy a restful holiday in peace, why not browse the many luxury villas Tuscany has to offer?
The central Italian region is full of beautiful scenery and is known as the birthplace of Renaissance painting so you can be sure of finding culture aplenty here. The area is also a great place in which to sample some delicious local cuisine during a relaxing break.
If you're looking for luxury to help you unwind from daily life, you might like to take a look at Italian villas with pools to enjoy a swim in the sunshine. But when you tire of your accommodation, head out and explore the rustic charm of the region.
For a true cultural daytrip, why not pay a visit to the ancient village of Bagno Vignoni? The settlement is situated on a hill above the cultural landscape of the Val d'Orcia region and was once famous for its thermal springs.
The little village was well used by the Romans and is thought to have been frequented by the Etruscans before then. Stop off in Bagno Vignoni and take in the sight of the ancient square pool at the centre of the village where the thermal springs once were. The pool is no longer in use but makes for great viewing nonetheless with its attractive stone buildings.
Despite the main pool not being in use, the modern thermal baths are very much in operation, so whether you want to soak away the stresses and strains of everyday life, or would like to enjoy a pampering mud bath to cleanse your skin of impurities, you can find all kinds of treatments and therapies on offer.
The waters here are rich in minerals such as calcium, iron carbonates and sodium chloride and as such are thought to be beneficial for some conditions, such as rheumatism. The springs have been visited by historical characters such as St Catherine and Lorenzo de' Medici over the years, so why not join them and experience for yourself the legendary healing properties of the water?