Our picks for Tampa's best beach resorts
Wednesday, 13 July 2011 12:00 AM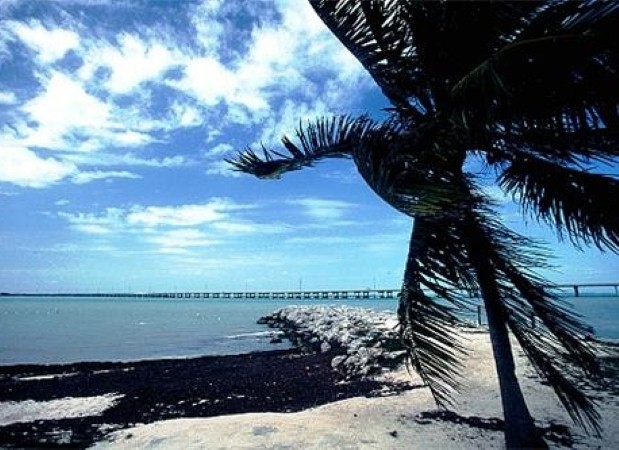 ---
If you fancy a getaway to a sunny spot with a wealth of beaches you can't really go wrong by selecting a holiday to Tampa.
The city is located on the west coast of Florida – known as the Sunshine State – and boasts a humid sub-tropical climate that is perfect if you're hoping to avoid an overcast wet summer back home.
With a vast array of beaches to visit during your stay, you might be struggling to decide which sandy resort is the best for you. If you're looking for an unspoiled spot with plenty of entertainment options, you could look at booking accommodation near St Pete Beach, formerly known as City of St Petersburg Beach.
Here you'll find acres of sand and an abundance of water sports, from paddle boating to parasailing. The historic beach is also home to a famous landmark – the Don CeSar Beach Hotel, built in 1928 and later used as a hurricane shelter.
The building was nearly torn down by the government in the years that followed but was kept erect thanks to an active citizens group and is now one of only eight resorts in the state that is named on the National Trust for Historical Preservation, Historic Hotels of America list.
St Pete Beach and nearby Pass-a-Grille Beach boast some wonderful restaurants if you feel peckish during your time on the sand, while nearby is Historic Corey Avenue Shopping District, where you can get your fill of retail therapy.
Alternatively, after touching down from your cheap flights to Tampa, you might decide to make Clearwater Beach your base for a break. This is the Florida's northernmost developed barrier island and forms part of Clearwater city. Here you'll be able to try your hand at jet skiing and water biking as well as take a stroll along the piers.
Pier 60 is particularly popular as it's here local traders and artisans set up stalls selling handmade items and street performers put on a show for the crowds until the sun sets. For a little history, head to the boatyard village – an 1890s themed village featuring the Florida Museum of Holography and Yesterday's Air Force Museum.
Clearwater is also where you'll find Moccasin Lake Park – a haven for wildlife. Spend an afternoon here and you can expect to come across creatures such as green anoles, alligators, ospreys and great egrets. The marina is also a fantastic spot to visit as the location offers fishing charters, sightseeing boat rides and dolphin tours.
For a truly memorable experience during your Tampa holiday, you might like to take a sunset cruise into the Gulf of Mexico from here – the perfect romantic experience if you're travelling with your partner.
If you want to truly relax and enjoy a slower pace of life during your vacation, you might want to head to the northern resort of Belleair Beach. The charming area has a friendly and relaxed atmosphere as well as boasting 4,500 ft of sand. While you're in the area be sure to visit some of the 11 public parks, the marina and the nearby world-class shopping centres.
Further south, you can head to the beaches of Cortez (also known as Bradenton Beach) and Coquina on Anna Maria Island to enjoy a more active break with a combination of swimming, water sports and sunbathing options. There are lifeguards on duty here so there's no need to worry about taking to the water.
Bradenton Beach has a number of fishing piers and some quaint locally-owned shops and restaurants, while Coquina has picnic areas, a playground and a boat launch. Bradenton is also home to a popular market – the Red Barn Flea Market, while downtown you'll find the area is filled with art studios and galleries.
You can explore the pristine sands of Old Florida if you journey to North Redington Beach, which incorporates a friendly little town, private resorts and almost a mile of beach. There are tennis courts, playgrounds and a park ideal for keeping youngsters entertained during a visit to the area.
Other perfect sandy spots through the region include the popular Manatee County Beach, with 900 ft of sand on the Gulf of Mexico, Indian Rocks Beach – which boasts 2.7 miles of sand and an Arts and Crafts Festival every November and April – and Tierra Verde – the gateway to the award-winning beach of Fort Desoto.
The latter has been voted America's Top Beach a number of times and features white sand, a popular fishing pier and a 1,136-acre park, where you can follow hiking trails or simply admire the wildlife and the landscape.
With so many beaches to choose from, you'll be spoilt for choice if you book Tampa flights for a sandy holiday!