Brecon Beacons becomes the world's 5th Dark Sky Reserve
Tuesday, 19 February 2013 2:56 PM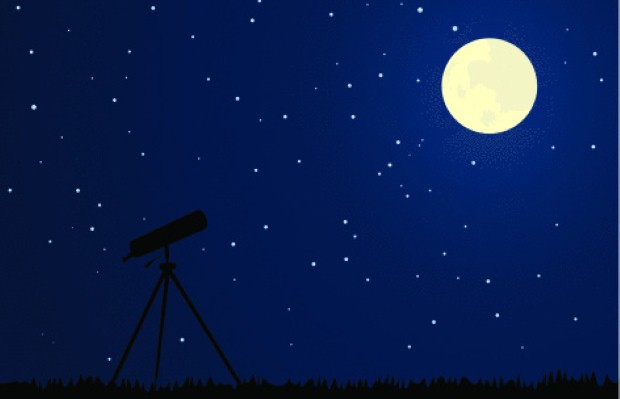 The Brecon Beacons, Wales, is set to become a stargazing hotspot after the national park became one of five places in the world to be granted International Dark Sky Reserve Status.
International Dark Sky Reserves are areas recognised as possessing an exceptional or distinguished quality of starry nights and nocturnal environment, specifically protected for scientific, natural, educational, cultural, heritage or public enjoyment.
The National Park joins Mont Mégantic in Quebec, Canada; Exmoor National Park, UK; Aoraki Mackenzie in New Zealand and NamibRand Nature Reserve in Namibia with the prestigious status.
Julie James, Chairman of Brecon Beacons National Park Authority, said: "Attaining International Dark Sky Reserve status is a massive boost for the entire area as there are numerous environmental, wildlife, economic, tourism and wellbeing benefits attached to this wonderful accolade."
The esteemed accreditation is awarded by the International Dark-Sky Association, based in the USA.
To get through the rigorous application process local astronomers conducted a survey to assess the levels of light pollution, and lighting engineers audited the existing external lighting in the National Park.
The status means that the national park is protected and controls are put into place to prevent light pollution –something that The International Dark-Sky Association has been fighting to reverse.
Bob Mizon, UK Co-ordinator of the British Astronomical Association's Campaign for Dark Skies, commented: "News that the Brecon Beacons National Park has been granted International Dark Sky Reserve status is a step in the right direction, in our fight to inform and educate about the detrimental effects of light pollution.
"The UK needs its dark-sky reserves, and more of them. If people have areas to which they can go to see what they have lost to light pollution, they may try harder to regain the stars where they live."
It's also bound to attract visitors to the area, as Sandie Dawe, Chief Executive of VisitBritain said: "Britain is blessed with some of the largest areas of dark sky in Europe. Achieving International Dark Sky Reserve status means visitors to Wales can explore the Brecon Beacons with its lush green valleys, hidden waterfalls, fern-filled gorges and spectacular mountain ranges by day, before settling in to experience the magnitude of the Milky Way in pitch black surroundings at night.
"What's more, star tourism is a free activity that everybody can participate in, so today's announcement is yet another fantastic reason for guests from around the world to come and enjoy Britain's great outdoors."
Brecon Beacons Park Society and the National Park Authority initiated the project to gain International Dark Sky Reserve status back in 2011 collaborating with the University of Glamorgan, Dark Sky Wales and the Campaign for the Protection of Rural Wales in the process.
Follow us @travelbite