Canada is an amazing country is packed with stunning experiences, from Polar Bears to Niagara Falls. It is a land of wonder.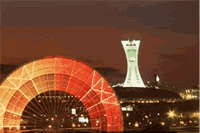 Canada has a large variety of holiday options.
Visit Canada's most multicultural city with a Toronto city break or discover the unique flavour and character of Vancouver.
Alternatively, get a taste of France across the Atlantic by visiting Montreal. Take your time wandering the cobbled streets in Old Montreal, explore the vast underground city or do, as the Montrealers do, enjoy a coffee at one of the many pavement restaurants. T
his is just a small selection of the city breaks we provide at Frontier Travel!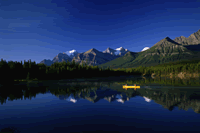 If it is amazing scenery or wildlife you are after then visit the Canadian Rockies for your next holiday! Hire a car or a motorhome to see Banff, Jasper, the mountains, the lakes, the wildlife, the famous scenery of the Canadian Rockies. Banff and Jasper National Park which make up the heart of the Rockies will be a highlight of your holiday.
Driving is easy – hire a 4×4, a car or for complete freedom of the road a motorhome and there are plenty of tours to choose from – your only traffic jam is likely to be caused by a bear crossing the road.
Niagara Falls is one of the great natural wonders of the world. Walk behind the falls for a close-up view and explore the area around it, including Niagara-on-the-Lake. Frontier Travel can take you to all these locations and more in Canada.
Visit our main website at www.frontier-canada.co.uk for details of everything we have to offer.
---